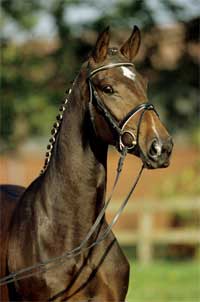 SPS Destiny is a dark bay 2003 States Premium Hannoverian mare from Germany. She is by Desert Moon (De Niro) and out of the Champion mare, SPS Wisconsin (Wesley - Duerkheim). She is the 8th straight State Premium Mare on her direct damline! The accomplishments of Destiny's motherline read like a dressage breeder's fairytale, with many successes at the national level in Germany. We are extremely grateful to Hof Bruening for allowing us to purchase such a wonderful young mare. Learn more about this illustrious mareline here.
Destiny has proven our belief that a great mareline will produce great foals. She already has achieved national success as a broodmare with only 2 offspring to date.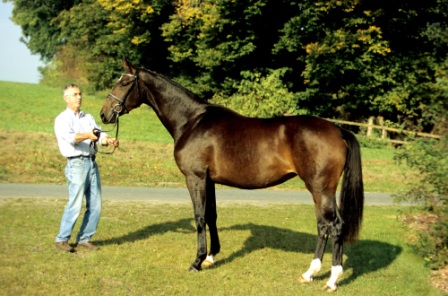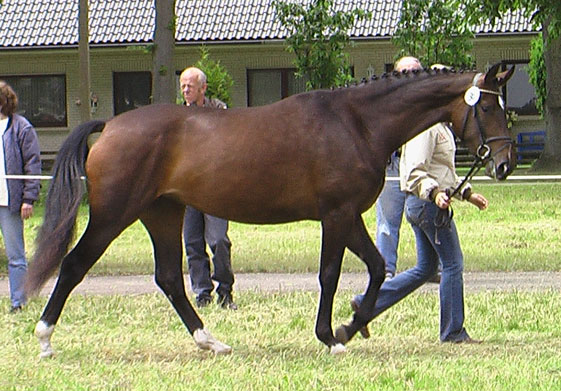 ---
Destiny has had 4 foals to date (2010) and is open for 2011. She has produced 4 exceptional foals
by Londonderry.
Legendary HM: 2007 colt by Londonderry. This colt showed that we hit a home run in our stallion selection of Londonderry. A beautiful mover, full of elasticity and swing, Legendary was Champion of the Hoya Foal Show at under 1 month old. He then went on to be Reserve Champion of the Regional Suestedt Foal show. This is an extremely competitive region and we are thrilled to have a foal we bred do so well. (German Magazine Article will be uploaded shortly.) Legendary was sold as a stallion prospect to Hof Bruening.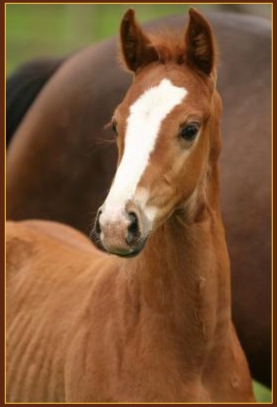 Legacy HM: 2008 colt by Londonderry. This colt further confirmed that Destiny was producing true to her motherline. Legacy is the 2008 USDF Reserve Horse of the Year for Weanling Colts/Geldings and the Champion Young Colts/Geldings of the American Hanoverian Society. Legacy was sold to Allison of NJ.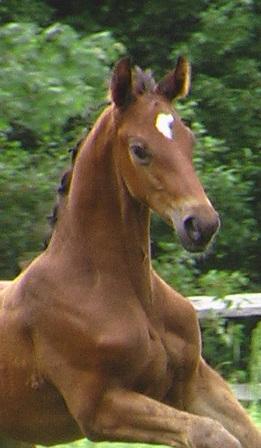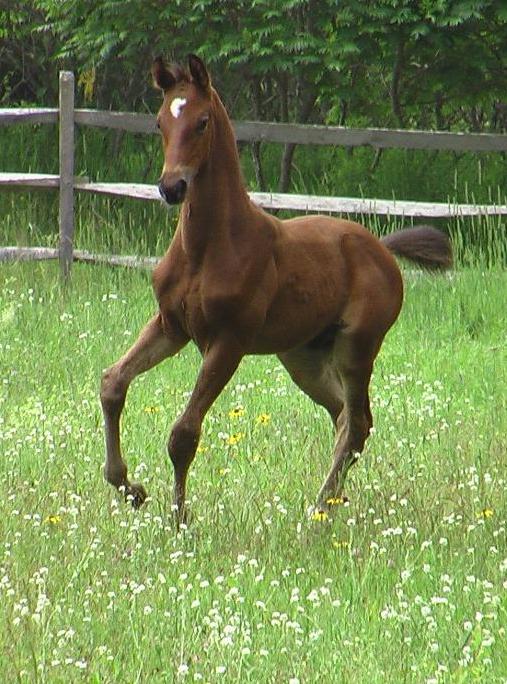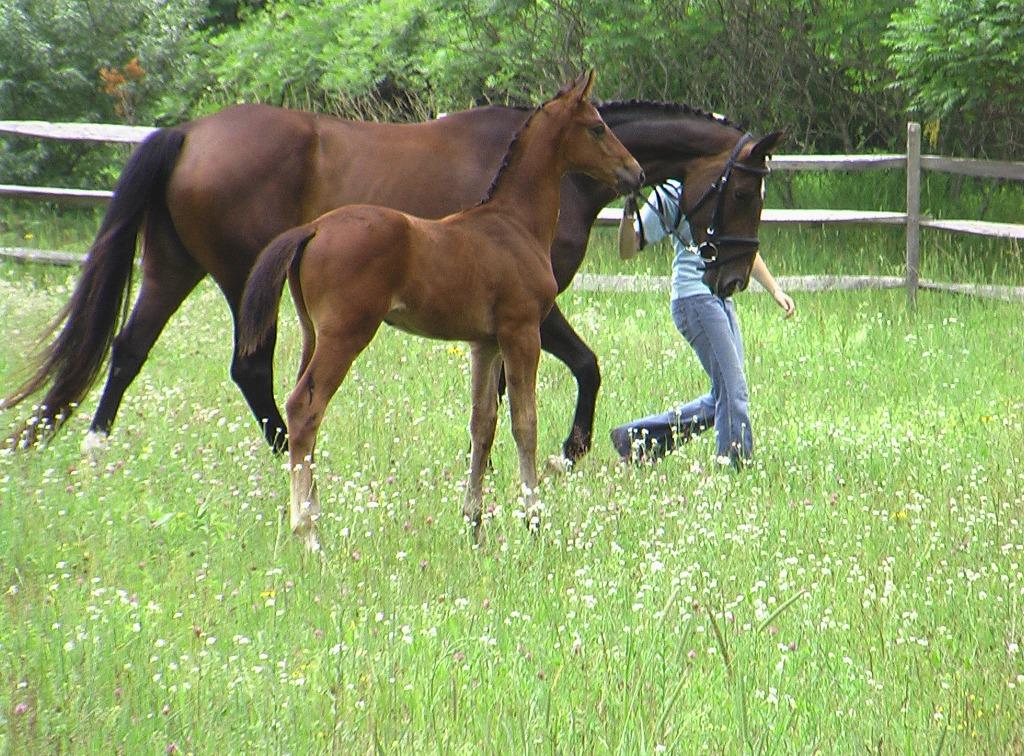 Ludwig HM: 2009 colt by Londonderry. True to what we expect from this cross, Louie is another beautiful colt. At 2 weeks old, he showed in-hand to judge Toine Hoefs from the Netherlands. He received an 8 for conformation, walk and overall impression and tied for 2nd place in a large foal class of much older foals. At 2 weeks old, he didn't know how to trot on lead yet. Unfortunately Louie was injured at a month old and he will remain with us until we are sure that he will be performance horse sound.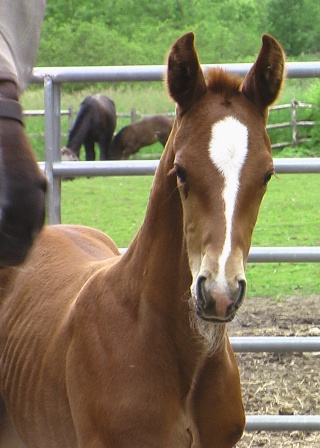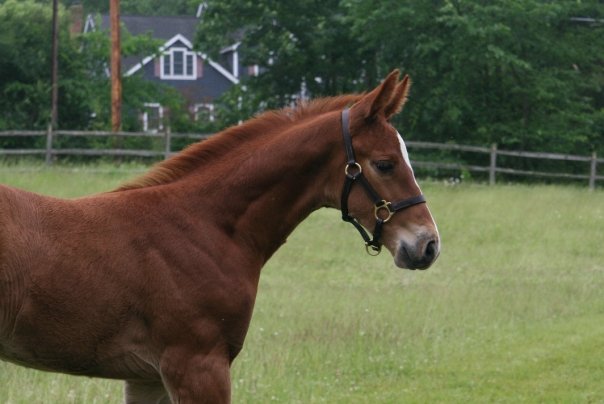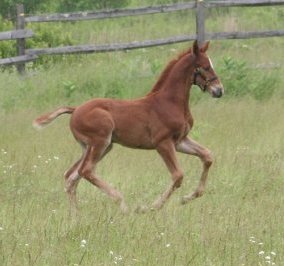 Lorelei HM: 2010 FILLY by Londonderry. The long awaited filly from this cross has finally arrived and we could not be happier. Lilly has the same champion movement of her brothers and the same look at me attitude but in a more feminine package.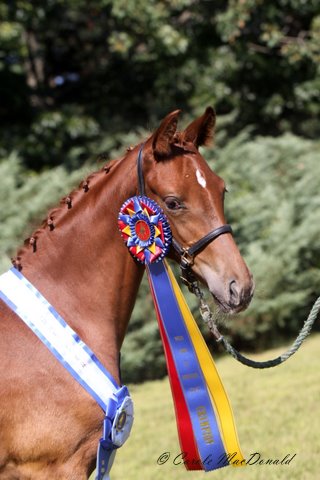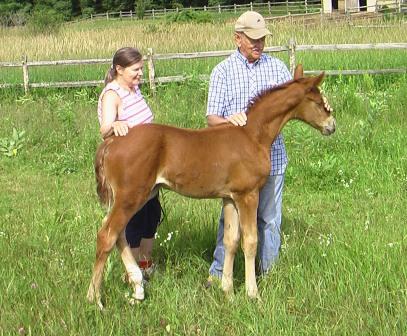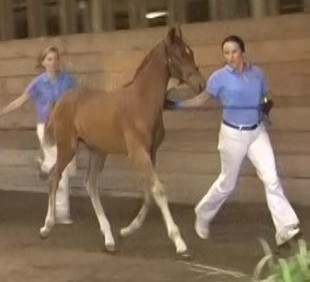 ---
SPS Destiny
Desert Moon
De Niro
Donnerhall
Alicante
SPS Wenke K
Walt Disney
Gordana
SPS Wisconsin
Wesley
Weltmeyer
SPS Adria
SPS Defilee
Duerkheim
SPS Winniwuk