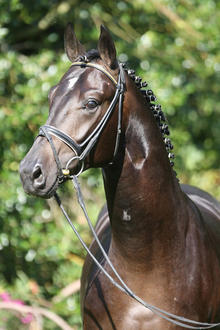 Born: January 22, 2006
Saviola, aka Shane, is a tall, modern looking colt with three exceptional gaits. At two weeks old, he was been sold into a partnership between Hof Bruening and Hof Mendenhall to be raised as a stallion prospect. Hans-Heinrich Bruening is a past Vice President of the Germany Verband and has raised many successful stallion prospects, including London Swing, who was a Premium stallion at the 2004 Licensing in Verden.
Shane continued to develop into a stunning young colt. He was the Champion colt at the large Hoya Foal show in Germany on June 3, 2006 and was declared a stallion prospect. Here is a link to video from the show: Ya Voile!
New video of Shane as a yearling.
Shane was prepared for Licensing Pre-Selection this past summer (2008). He was presented to the Southern Germany Verbands at the late October pre-selections and was accepted. He will be presented for Licensing in Munich, Germany on January 29-31, 2009. We are thrilled with how beautifully this young stallion has developed.
Shane will be sold at the Stallion auction in Munich, Germany at the end of January 2009 (29th-31st). We can obtain recent video and xrays for anyone interested in this beautiful young stallion. Shane was started undersaddle last week, video can be found below or here.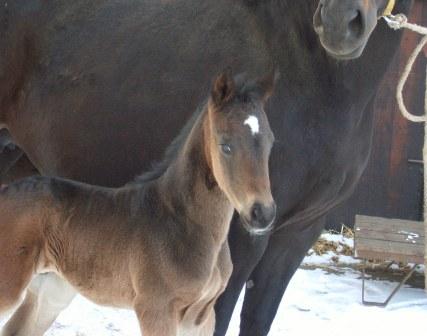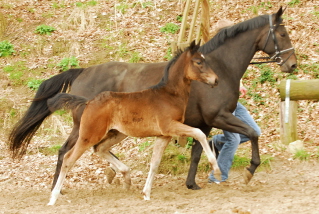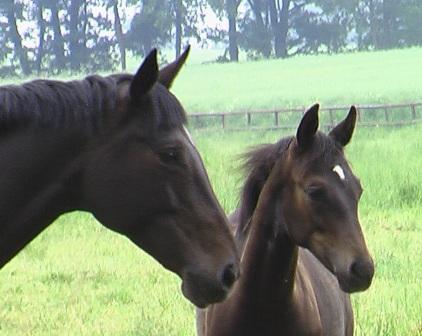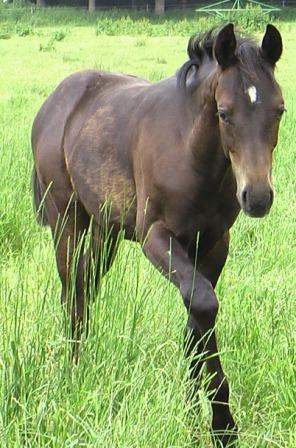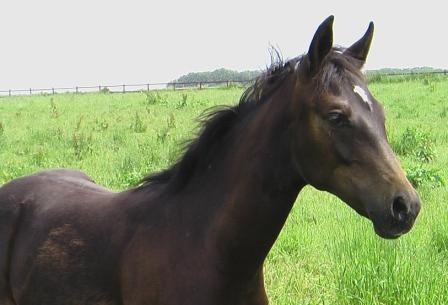 ---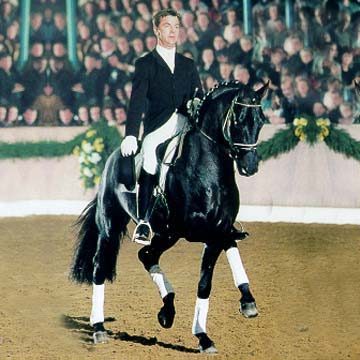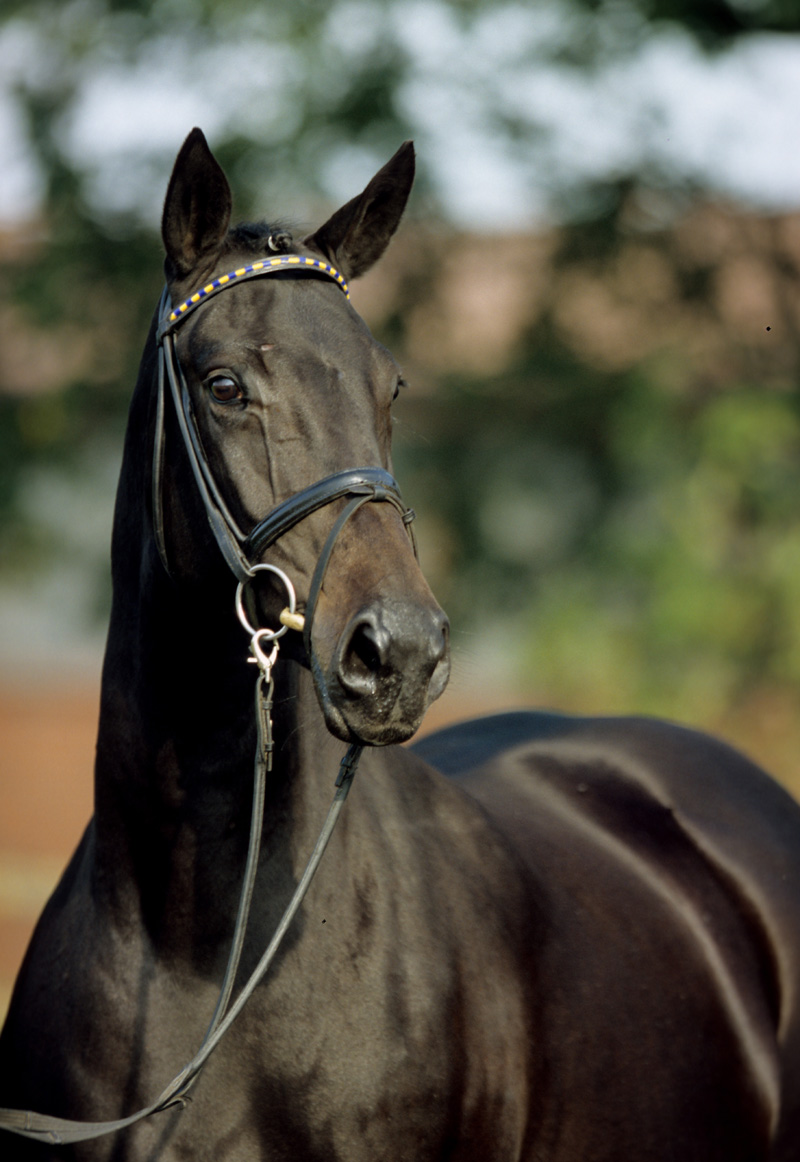 Sandro Hit
Sandro Song
Sandro
Sacremento Son xx
Duerte
Antenne II
Gepard
Antenne
Elite Loretta
Ramino
Ramiro
Dombuche
Lassie
Welt As
Lucie
SPS Pakesa
Prince Thatch xx
Thatch xx
Forli xx
Thong xx
Petroleuse xx
Stupendous xx
Partisane xx
Duerkesa
Duerkheim
Duft II
Wunschfrau
Dalietta
Duktus (by Duft I)
Wanfriede