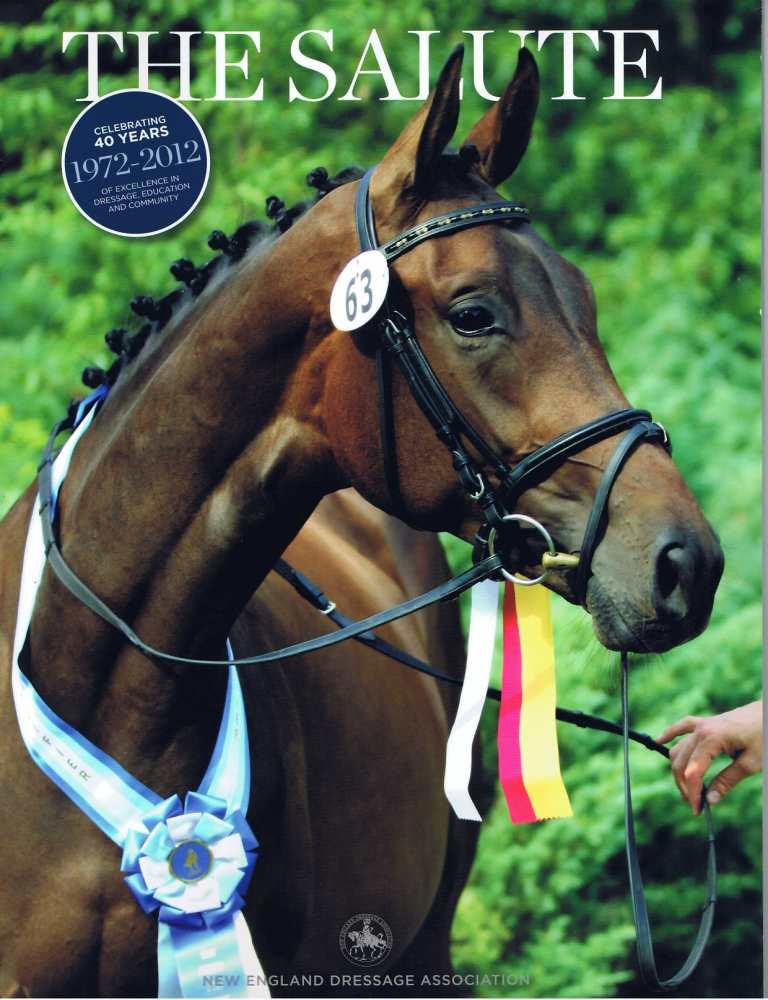 Born: May 7, 2010
UPDATE: Seraphina HM is the covergirl for the NEDA Salute (Yearbook) 2012. This beautiful girl has now been backed by her owner and we are hearing nothing but glowing reports. Watch out for this pair in the 3 year old Material in 2013!
Seraphina HM, aka Sera, is a beautiful type filly. She will shred out to be a dark bay. At less than a week old, she is already showing 3 very beautiful gaits...her canter is balanced and uphill, her walk is flowing and uses the topline and neck very well, and her trot shows very good articulation and rhythm. She is exactly what we were hoping for when we first saw her sire be licensed in Germany in 2006.
This is the first time we have offered a filly from our breeding program for sale. Her half sister, Reminisce HM, was the 2008 USDF Weanling Filly Champion Horse of the Year. Her half brother, Regalia HM, is being raised at Hilltop Farm in MD for one of their clients. Regalia was the top colt at his inspection and received comments on being a 'high calibur dressage prospect'. This mareline has been successful both here in the US and in Germany...producing Verden Elite Auction riding horses and foals, states premium and elite mares, Mare show winners and successful dressage horses. This is an excellent opportunity to purchase a filly from this mareline. She is a top dressage prospect who would also be a wonderful broodmare later in life!
Seraphina had a wonderful year showing in-hand. In her early shows at about a month old, she scored a 79.2%. As she matured, she really started to turn heads in the show ring. She received excellent comments from all the judges who saw her and was noted as one of the best foals we have produced. This is a cross that will definitely be repeated! Judges comments include:
"good through back" "good articulation of the hocks" "good expression" "modern type" "uphill"
"good reach" "good suspension" "good overstep and elasticity" "What a type!"
Central Maine Dressage Association: Champion Foal, 1st place fillies of 2010, Champion Hanoverian IBC, High Placing Hanoverian
Breed Show at Brookside: Champion Hanoverian IBC (only class entered.)
Seraphina finished the year placing 6th in the USDF Horse of the Year standings as a foal.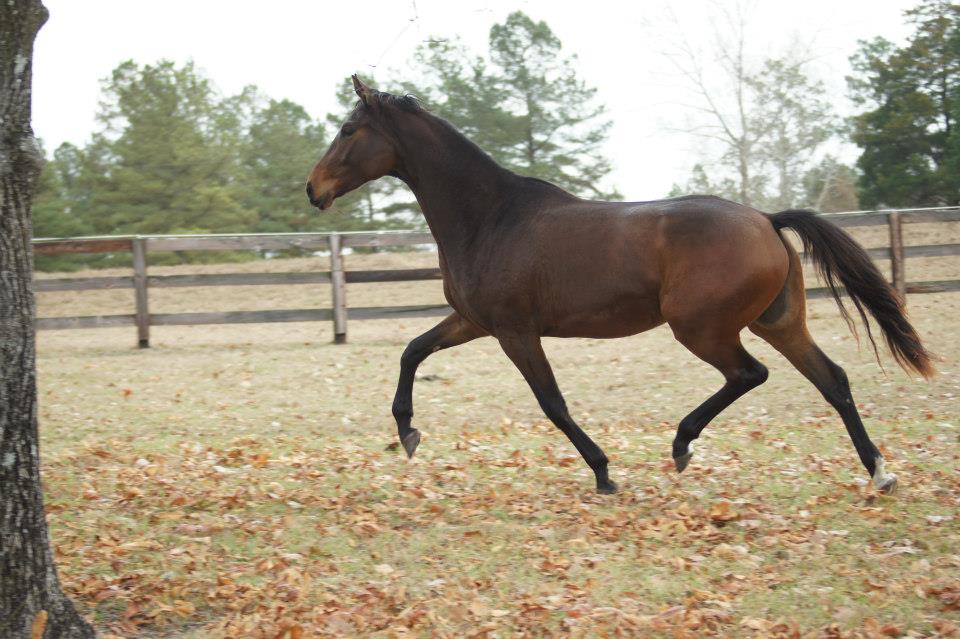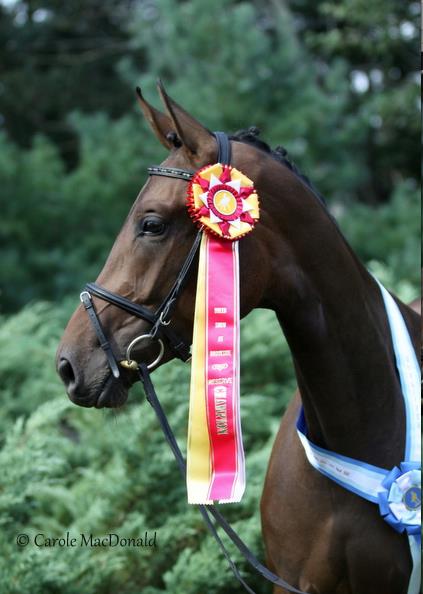 Video as a yearling: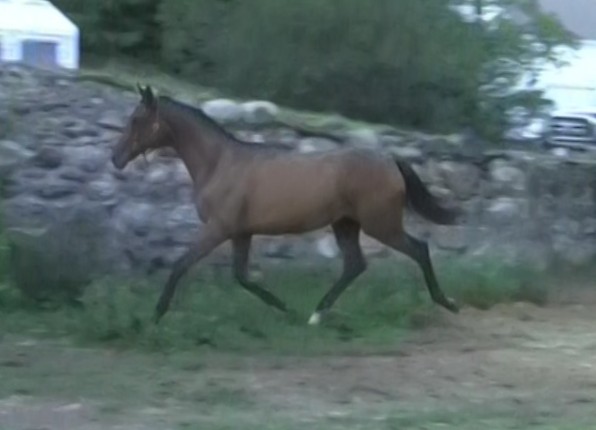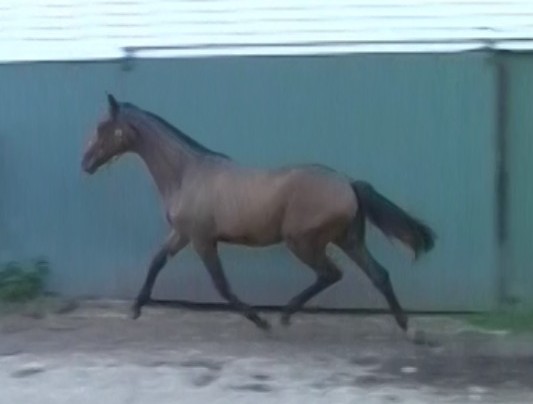 Early photos are from 2 weeks old and taken by Caroline Adams.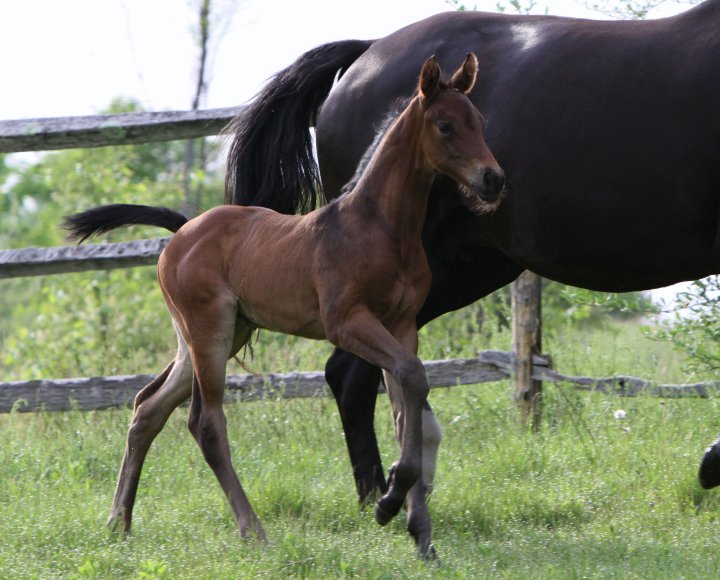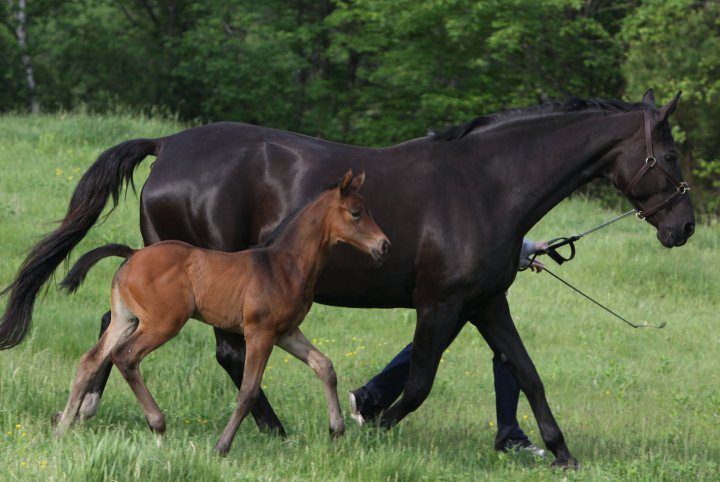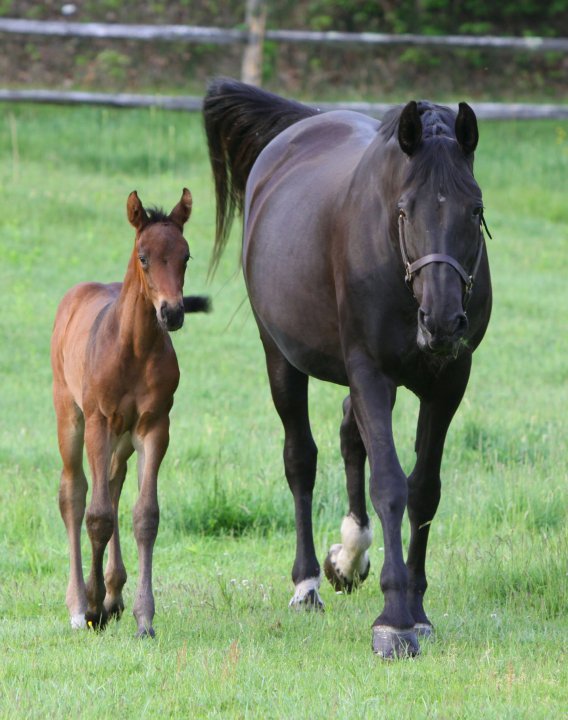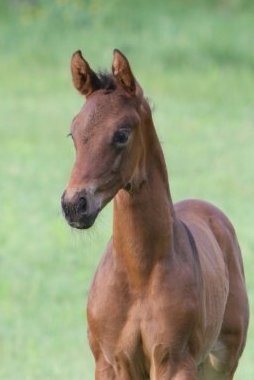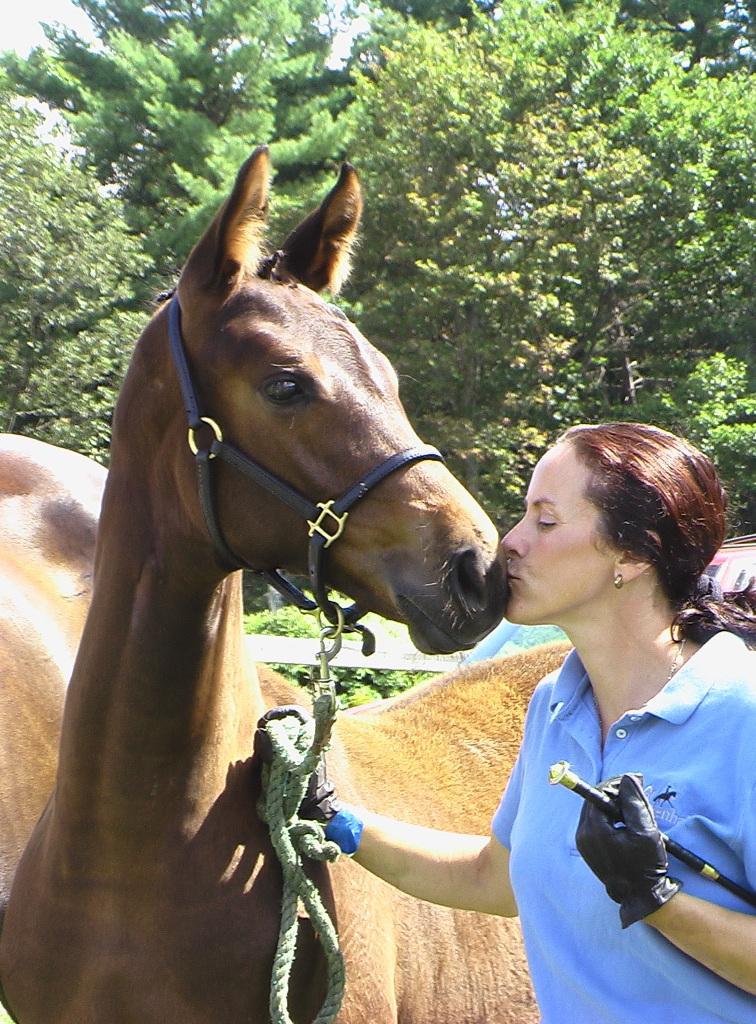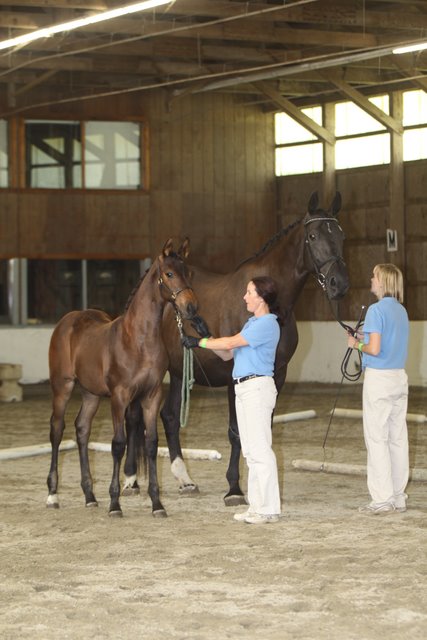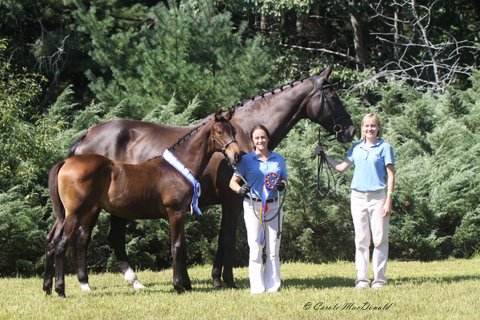 ---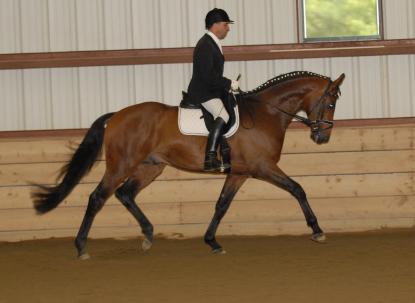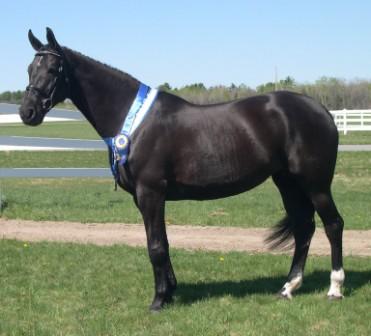 Soleil Q
Sunlight xx
Tarim xx
Tudor Melody xx
Tamerella xx
Sunflower xx
Dragonara Palace xx
Sari xx
SPS Weimara
Wolkenstein II
Weltmeyer
SPS Wolke
SPS Lucilla
Lauries Crusador xx
Lajana (by Lugano I)
EM Day Dream
Don Bosco
Donnerhall
Donnerwetter
Ninette
Ramina
Ramiro Z
SPS Pik Bubes Girl
Fossi
Furinos
Furioso II
Waldlaedy
Lollipop
Laibach
Wassi