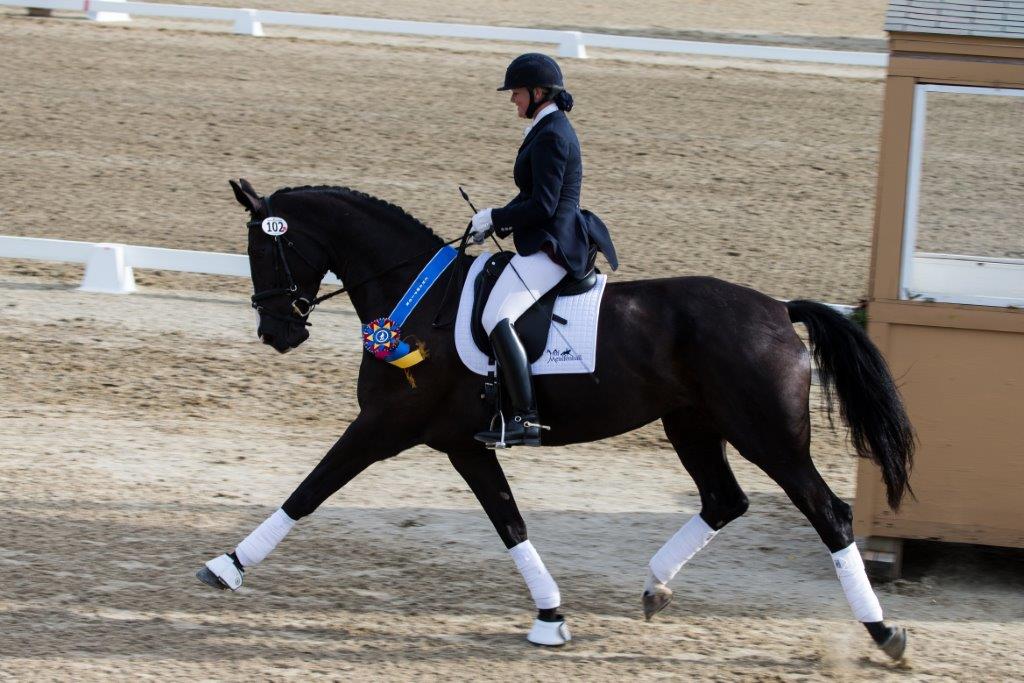 Born: April 14, 2008
Reminisce, aka Riley, is everything we hoped for in our long awaited filly. We are thrilled with this cross between EM Day Dream and Rascalino. Temperament, conformation, and movement...everything we wanted in a future broodmare to carry on Day Dream's bloodlines.
Reminisce was shown in hand as a foal and exceeded our expectations. She was the 2008 USDF Champion Horse of the Year weanling fillies and the Reserve Champion Young Fillies (weanling/yearling) for the American Hanoverian Society. Reminisce will become Linda's dressage horse and eventually fill Day Dream's spot in our mare band. But in the near future, she is satisfying her love of hats and learning to make snow angels.
At the age of 2, Reminisce started her preparation for backing. She was quietly wearing a bridle and a saddle early Spring 2010. She showed in hand around the region and despite being growthy and high behind, she earned a median score of 78.0%, which came at the competitive NEDA Fall Festival. In November, Riley and Linda started to train with Heidi Conlon. On her first night at the new facility, she went into the indoor and lunged quietly in company and remained attentive in her work as the other horses finished and left the arena. This was only her 3 time lunging ever and the start of her steady progress in training. By the end of 2010, Riley was lunging walk/trot/canter on the lunge with Linda in the tack and going for walks off the lunge to cool out after her sessions. We have been throughly impressed with Riley's temperament and character undersaddle. She is attentive to her handler and rider and learns quickly. Proving that you can have it all...great gaits, beautiful conformation and an amateur friendly temperament. She is reminding us of her mother Day Dream more and more everyday!
In spring of 2011, Reminisce continued her training and is proving her top rideability and wonderful work ethic. She is always eager to work and eager to please her rider. She is showing hints of the beautiful dressage horse that she will become. In November 2011, Riley headed off to Maryland to be a demo team for Hassler Dressage's 'Young Dressage Horse Trainers Symposium'. It was Riley's first big trip out as a riding horse and she handled it beautifully. We are so excited to see this beautiful young filly in the show ring in 2012. Riley has continued her winning ways by finishing 2012 as USDF HOY Reserve Champion Mature Mares (Maiden/Yeld division) and AHS Reserve Champion Mature Mares. Showing the quality she had as a foal is there as an adult as well!
In 2014 Reminisce HM came into her own under her new rider Fie Andersen. The pair earned scores into the 80s at First Level and finished the year with many titles. The highlights of the year came at the Region 8 Championships at NEDA Fall Festival. Riley and Fie earned Regional Champion First Level Freestyle, and Regional Reserve Champion First Level. The pair went on to earn a 3rd place finish at the US Dressage Finals in a very large First Level Freestyle class. Year end results include AHS Champion First Level Freestyle and 3rd place in First Level, USEF Silver stirrups Champion First Level and Champion First Level Freestyle, NEDA Year end First Level Champion, and East Coast Riders Cup First Level Champion. Riley also went to couple of inhand shows this season and earned up to Reserve Grand Champion. Proving once again that she is a beautiful horse in so many ways!
For 2015, with Fie injured, Linda took over the ride on Reminisce HM a few years earlier than expected. They showed First Level so that Linda could catch up with Riley. We wish Fie a quick and full recovery!!
For 2016, Reminisce HM will continue her journey with Linda as they compete 2nd and 3rd level and Linda finishes her bronze medal. Linda feels incredible lucky to be riding such a talented, generous mare!
Below are photos that have highlighted Riley's youth growing up as our next riding horse and future broodmare.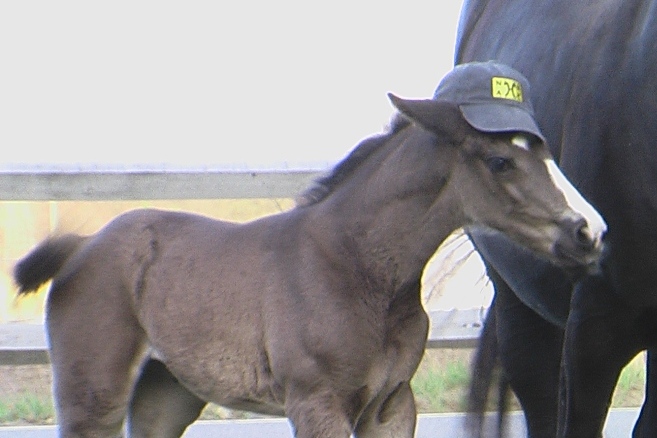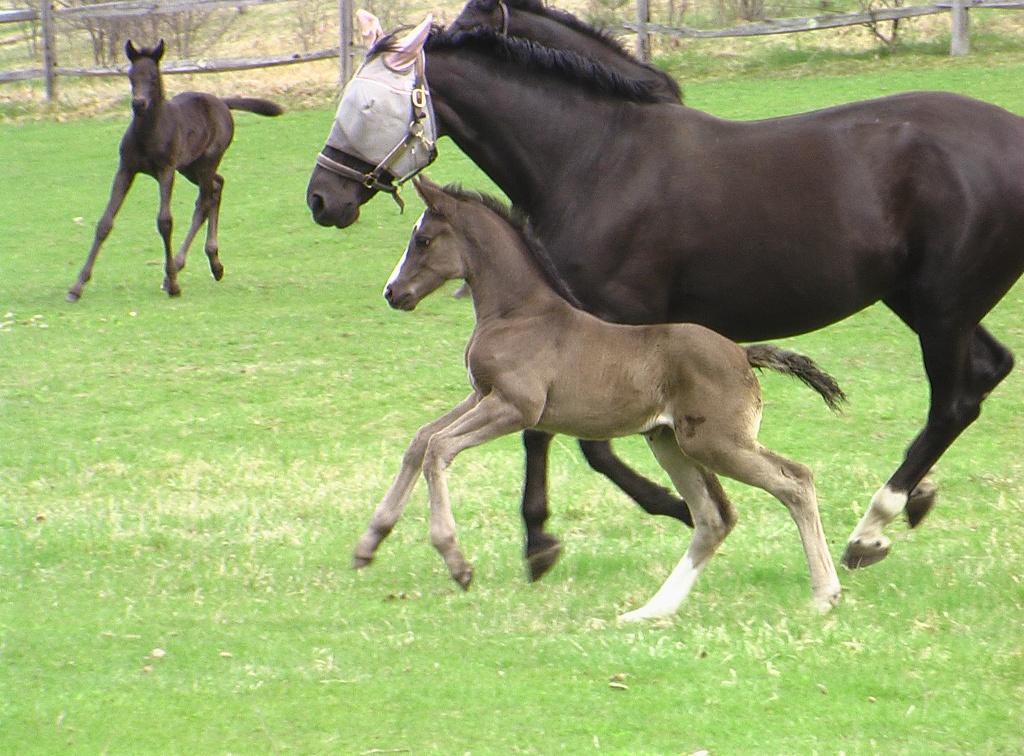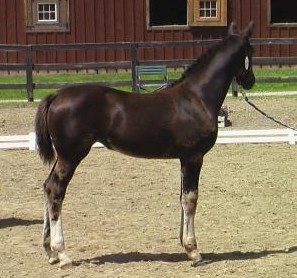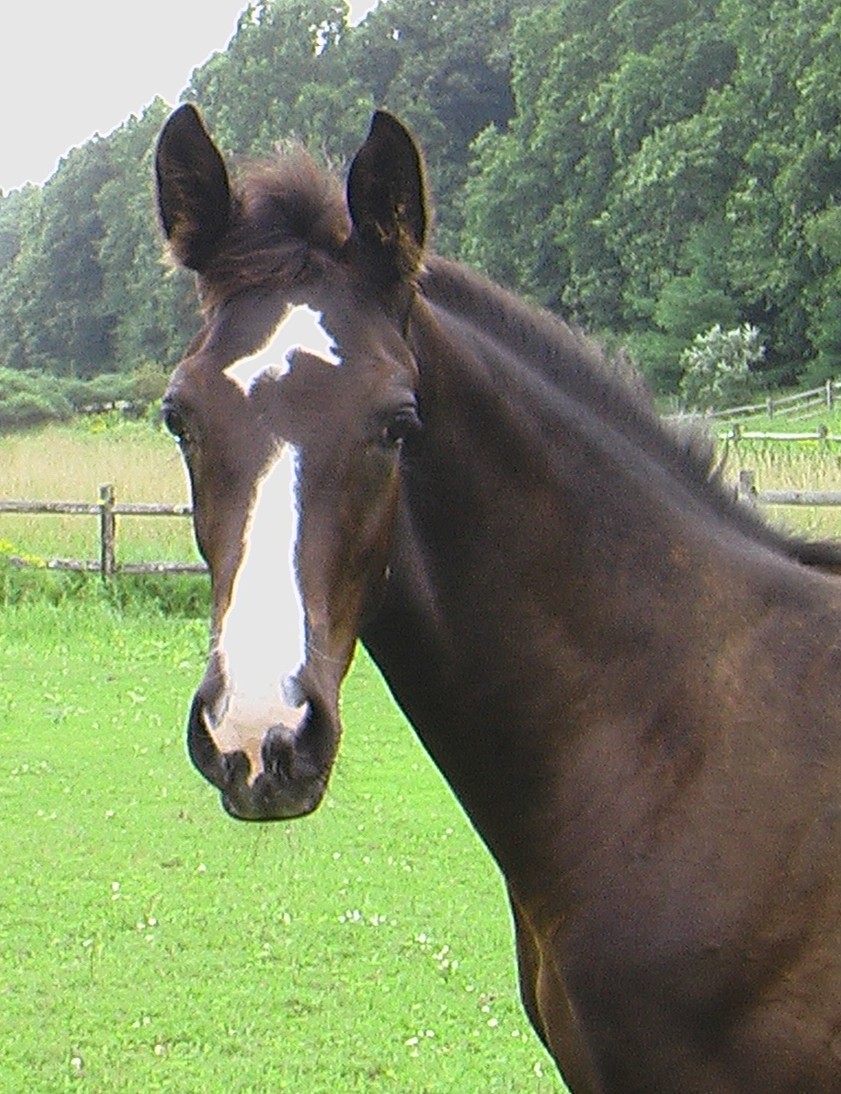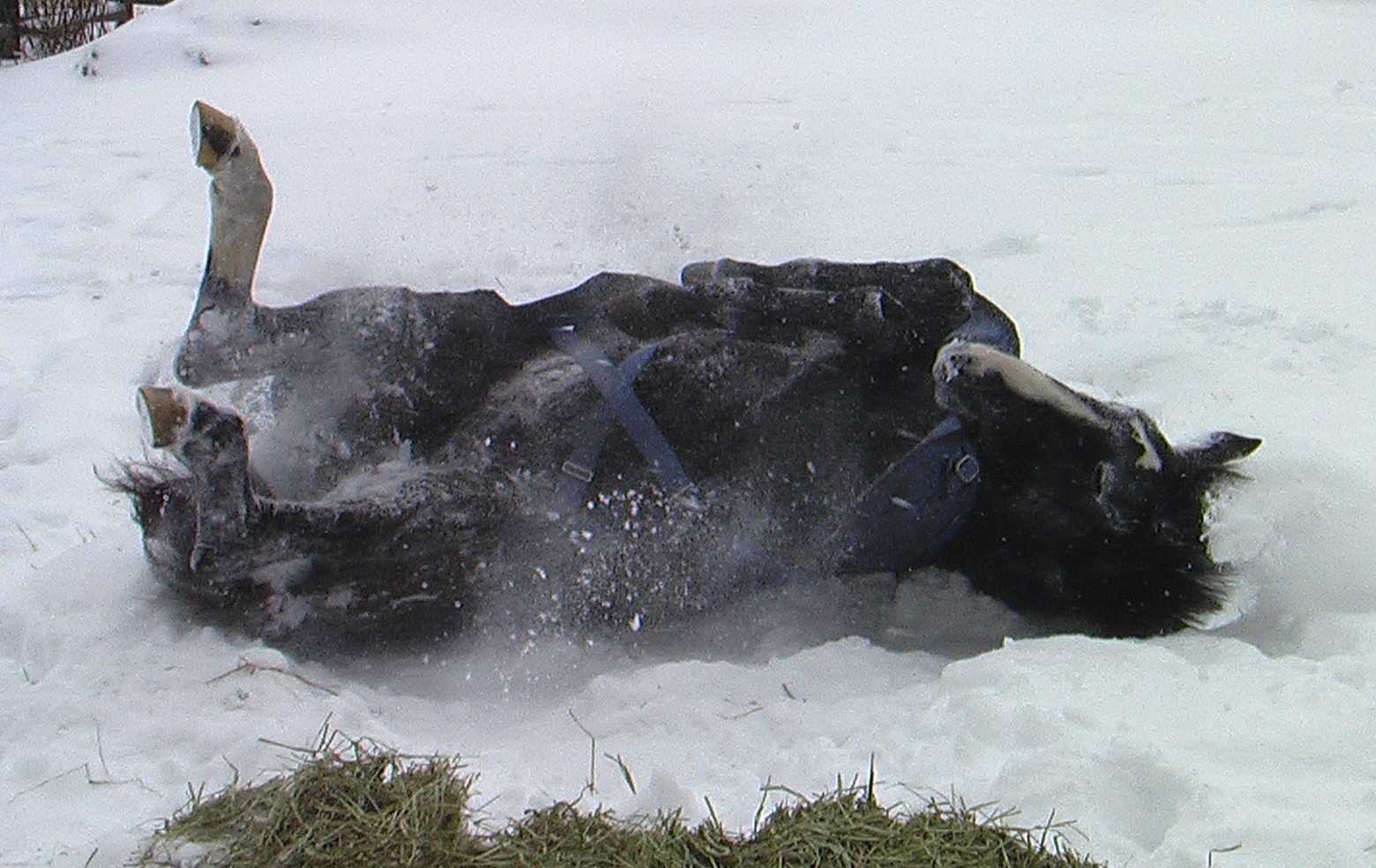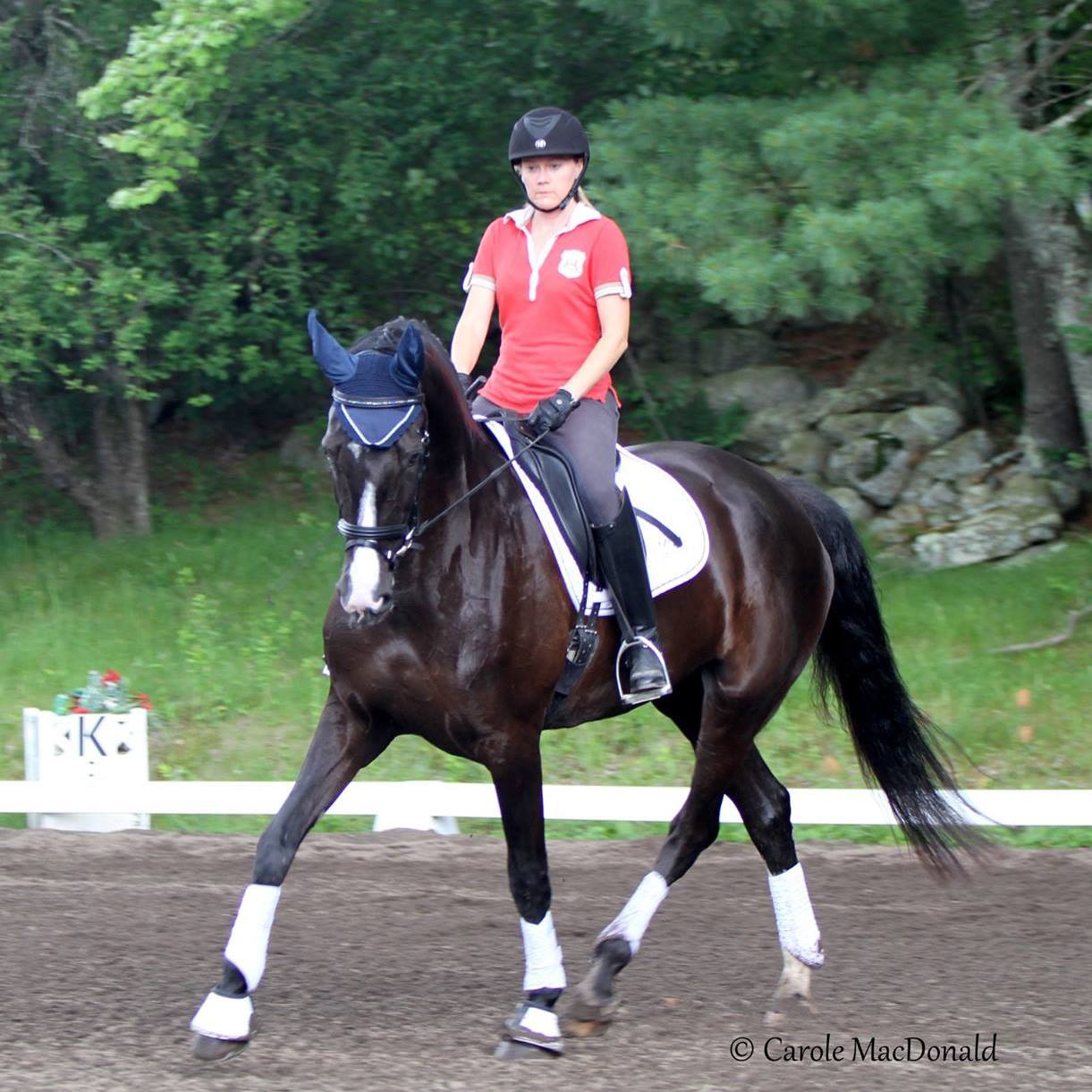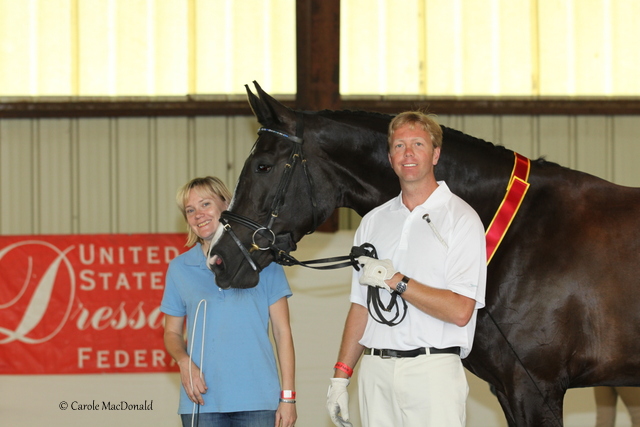 Photos from the US Dressage Finals are by Bob Tarr: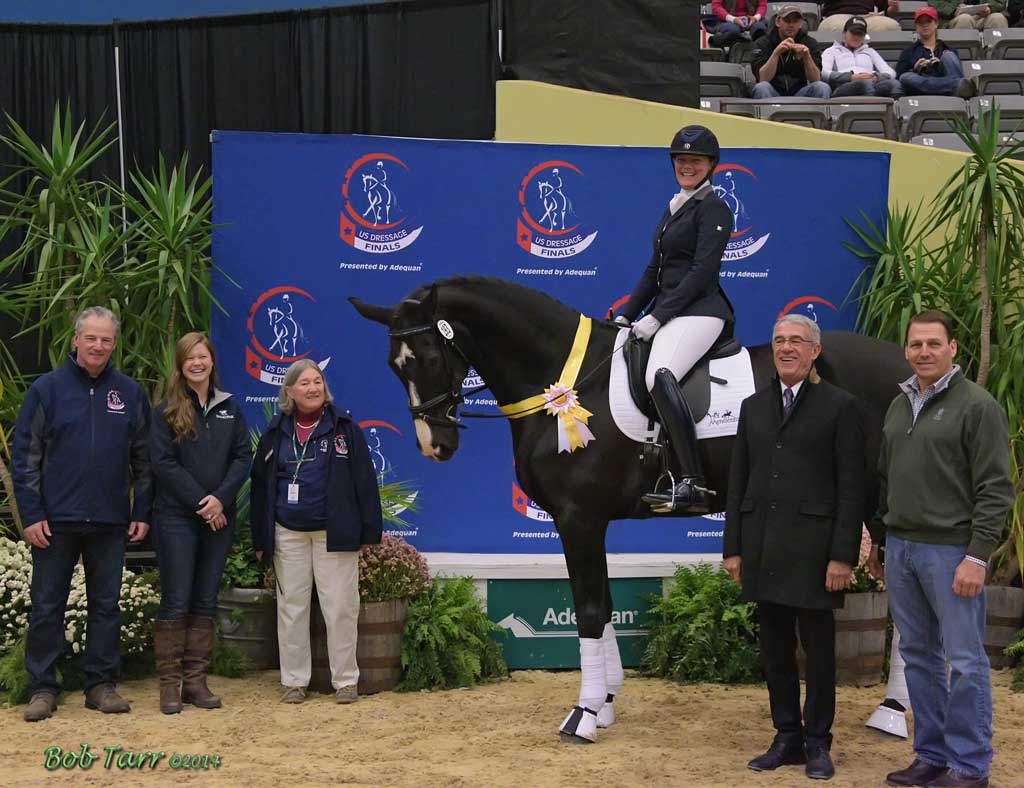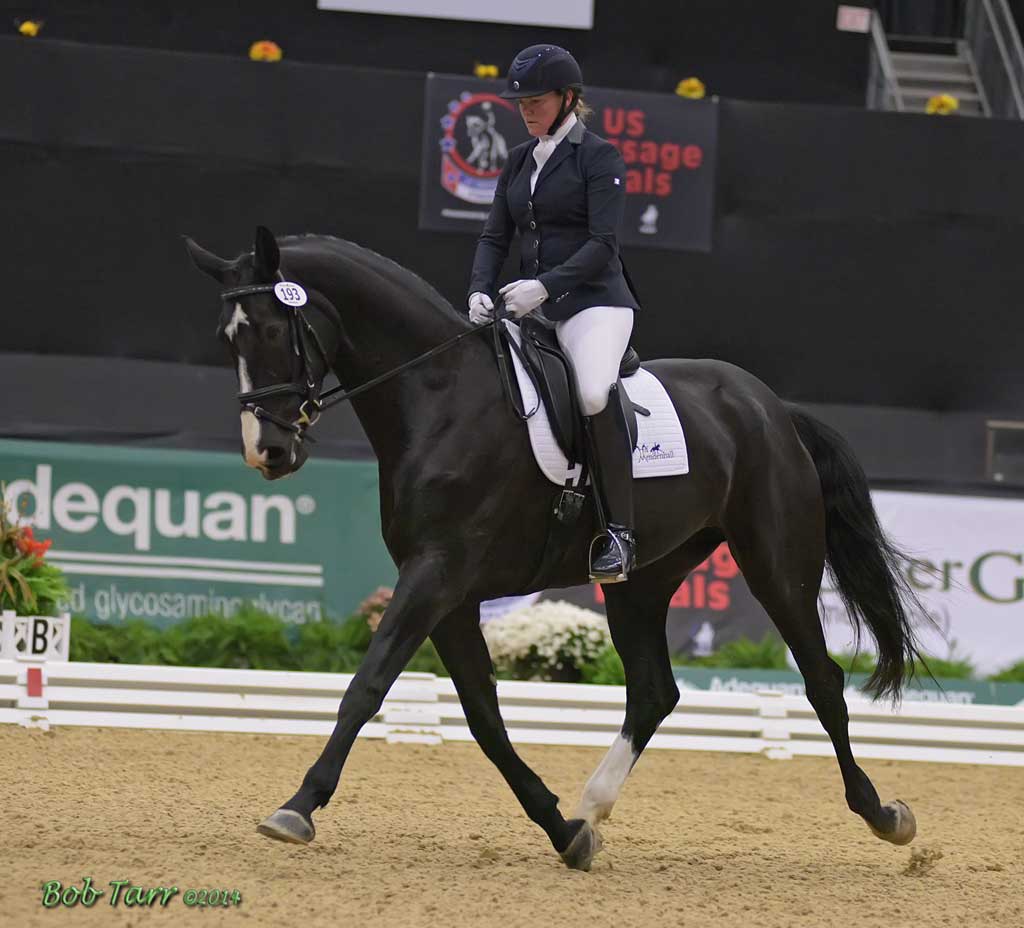 ---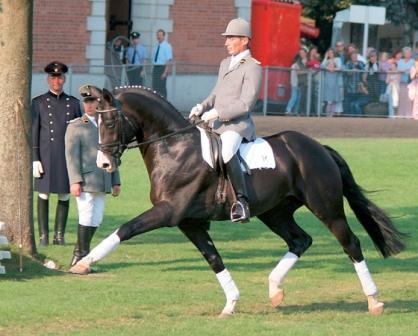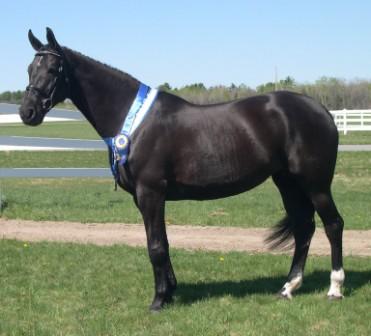 Rascalino
Rotspon
Rubinstein I
Rosenkavalier
Antine
SPS Antalia
Argentan I
SPS Paragona
SPS Velvet
Velten Third
Velton Sohn
Wunderwald
Wepp
World Cup III
Solo
EM Day Dream
Don Bosco
Donnerhall
Donnerwetter
Ninette
Ramina
Ramiro Z
SPS Pik Bubes Girl
Fossi
Furinos
Furioso II
Waldlaedy
Lollipop
Laibach
Wassi