Young Horse & Dressage Training Forum
featuring Christoph Hess & Michael Poulin
April 9 - 10, 2011
121 Tarklin Road, Chepachet (Smithfield), Rhode Island
SPONSORED BY

Tickets are available at the door.
NEDA & CRDA members $75
non-members $90
This forum marks the inaugural event of Collaborative Connections' Equine Educational Series. Will you be part of it?
Don't miss this opportunity to see two of the world's most renowed and knowledgable young horse and dressage trainers, Christoph Hess and Michael Poulin. Both are FEI I Judges with extensive experience in the field of training and judging dressage horses.
What this forum is about
This forum has been organized to educate riders (both professional and amateur), trainers, breeders, and horse owners on the proper introduction and training of young, newly started, and developing dressage horses. Auditor participation is what will make this forum successful. All auditors will be invited and encouraged to ask questions and be involved in all discussions.
CLICK HERE FOR A SCHEDULE AND LIST OF RIDERS
CLICK HERE FOR AN AUDITOR REGISTRATION FORM
CLICK HERE FOR DIRECTIONS TO ONCE IN A LIFETIME FARM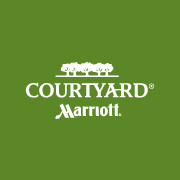 Discounted room rates at the Courtyard® by Marriott. Call 401-333-3400 and mention Collaborative Connections to get the $99 + taxes/night rate.