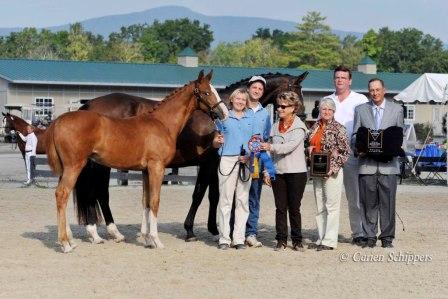 Born: April 14, 2012
News flash: Royal Dancer HM enjoys a dream season...UNDEFEATED!
-USDF Horse of the Year Weanling Fillies 2012

-AHS Champion Young Fillies (Weanlings/Yearlings) 2012

-NEDA Filly Foal Champion

-Great American/USDF Breeders Championships, New England Series Champion

-Champion Foal at every breed show

-High Score at NEDA Fall Breed Show with unheard of 89%

-Champion Hanoverian IBC NEDA

-High Placing Hanoverian at NEDA

-Champion Foal at AHS inspection
Royal Dancer HM (aka Dancer) is a new cross for SPS Destiny and we couldn't be happier. We see a nice mix of Destiny and her sire, Royal Classic in this flashy chestnut filly. She has a super outgoing temperament, solid conformation and uphill movement. Dancer is very light on her forward and will live up to her name with her ballerina like grace. Royal Dancer is owned by Samantha in GA. Congrats on such a beautiful filly...she will make an excellent upper level dressage horse and later a top foundation broodmare for your program!
Royal Dancer has a powerhouse packed pedigree which combines two very strong marelines from Germany. We will be repeating this cross for 2013!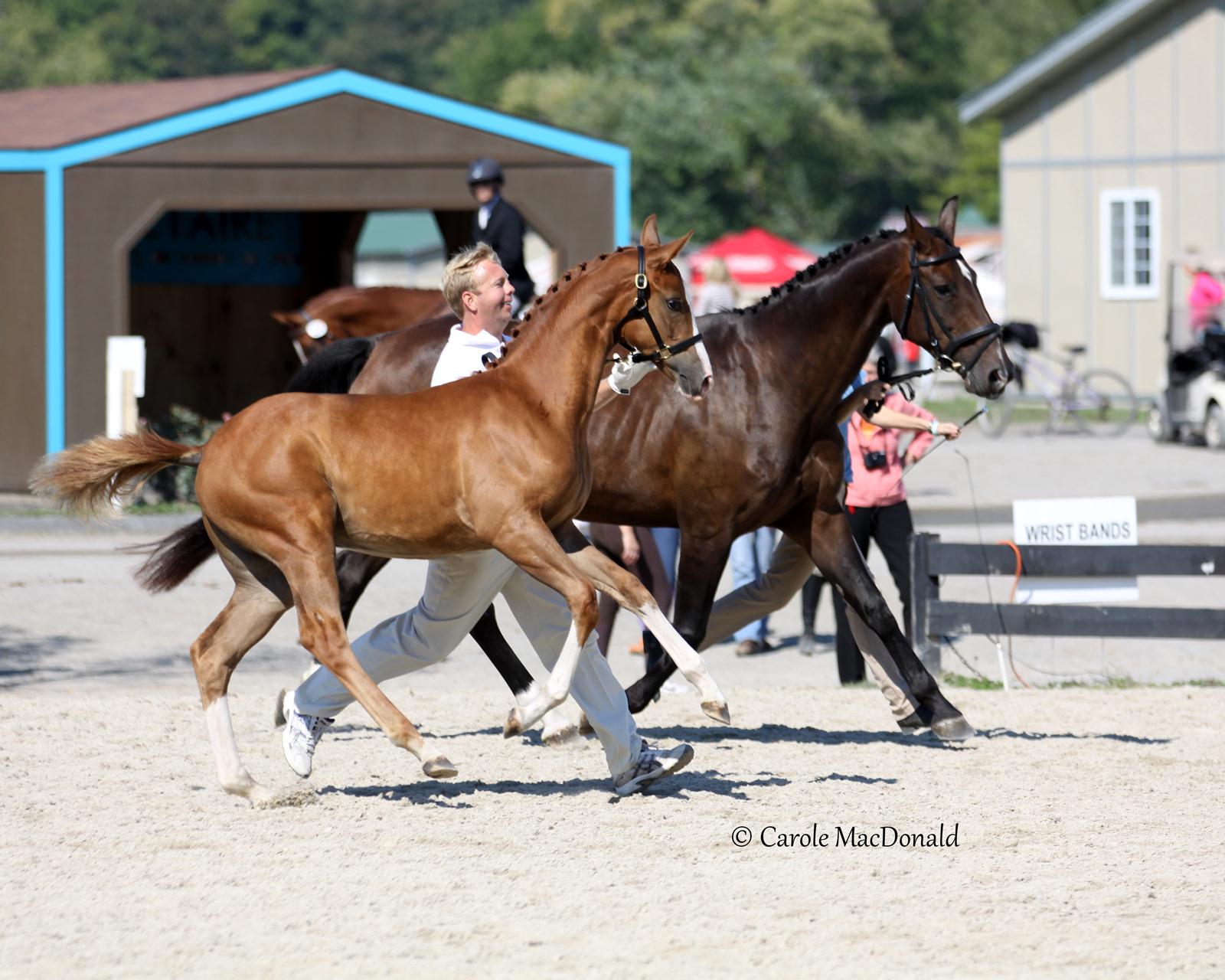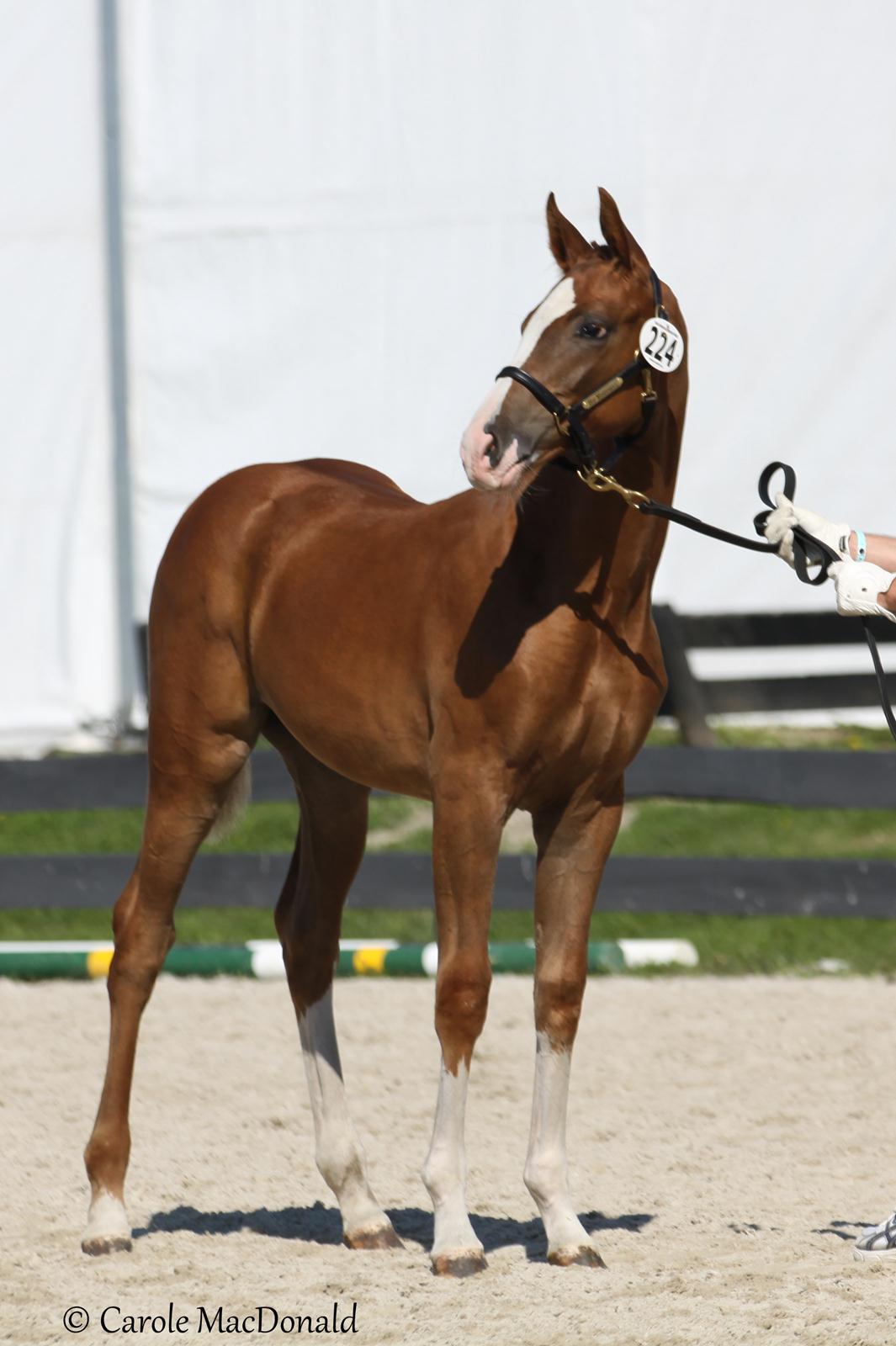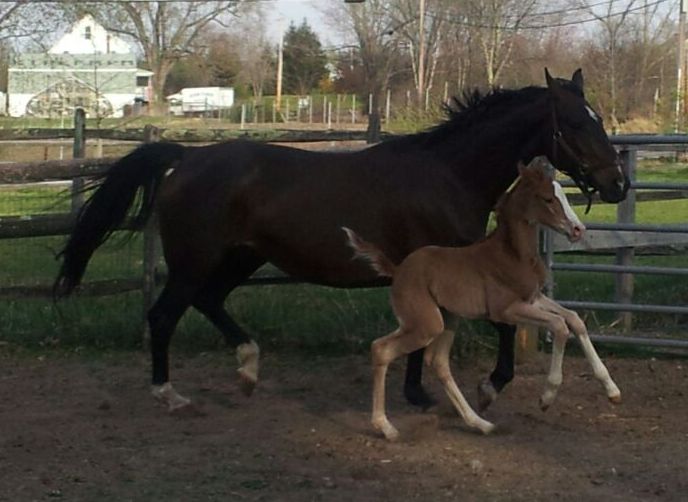 ---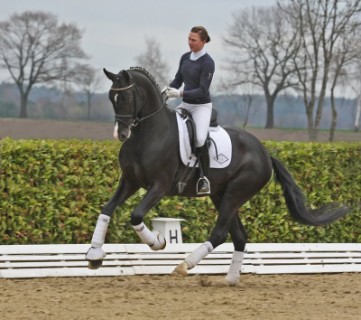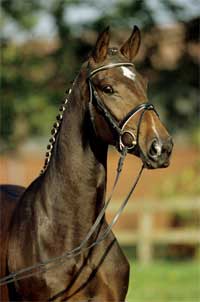 Royal Classic
Royal Highness
Regazzoni
Rubinstein I
Wakonda
SPS Dorain
Dream of Glory
Weltlady
SPS First Lady
Florestan
Fidelio
Raute
SPS Lady Larissa
Landadel

SPS Caprice (Calypso II)

SPS Destiny
Desert Moon
De Niro
Donnerhall
Alicante
SPS Wenke K
Walt Disney
Gordana
SPS Wisconsin
Wesley
Weltmeyer
SPS Adria
SPS Defilee
Duerkheim
SPS Winniwuk