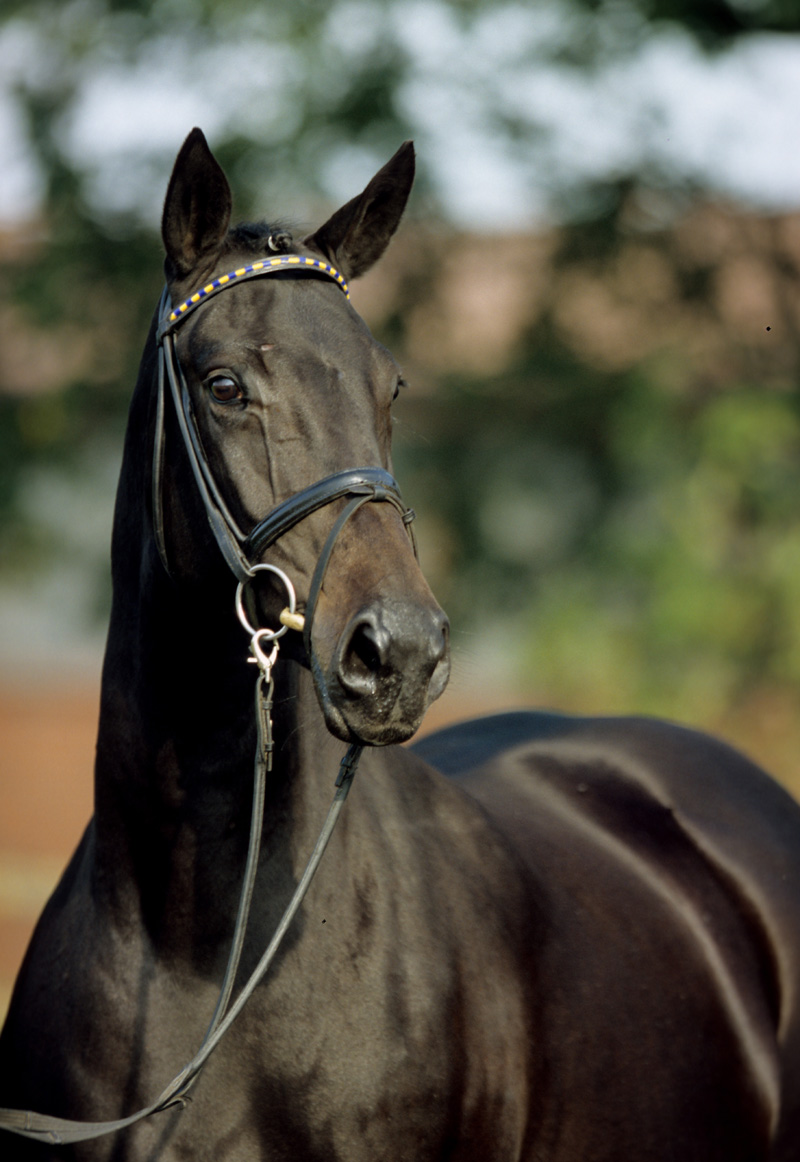 2011: It is with the heaviest of hearts that we say good-bye to our beautiful Pakesa. We lost Pakesa at 4 days post foaling and she left us with a final beautiful gift...Dakesa, a filly to carry on her line for us. She was a brave and stoic mare through it all, and blessed her foal with her intelligence and confidence. You will live on in all your foals and in our hearts forever.
Goodbye by John Quealy
With heavy hearts and a tear in our eyes,
after all these years, we must say goodbye.
Please understand, we've done all we could,
if there was anything we could do, you know we would.
I'm sitting right here, gently rubbing your ears,
while I talk to you softly, trying to hold back the tears.
The memories you gave us, we'll never forget,
especially the ones of the day we all met.
One last hug and one last kiss,
you have no idea how much you'll be missed.
To look into your eyes this one last time,
you tell me it's ok...you know it's your time.
Close your eyes now and go to sleep.
We'll pray to the Lord, your soul he'll keep.
Go in peace now, our good friend,
We'll stay right here with you, until the end.
Dream of that special day and time,
when we'll meet at the Bridge and all will be fine.
We'll run and play side-by-side,
with a soft warm feeling deep down inside.
Your memory will live on in each one of us
You'll always be number one to all of us.
Have a safe journey through the night.
I promise when you awake, you'll be in God's light.
So with heavy hearts and tears in our eyes,
just for now my friend...we say goodbye.
SPS Pakesa is a black-bay 1997 States Premium Hannoverian mare from Germany. She is by Prince Thatch and out of a Duerkheim mare. Her full pedigree is given below. Holding true to her Prince Thatch heritage, Pakesa has a beautiful walk and exceptional rideability. She also pocesses exceptional use of the hind leg. She steps well underneath herself and passes that on to all her foals. SPS Pakesa is full sisters to SPS Papagena, who is the mother of the Hanoverian Approved, Grand Prix dressage stallion, Don Principe. Pakesa also has a full brother who was trained to PSG and competed to Fourth level in the US.
Pakesa's mother is line-bred to the Duft I and II brothers. This makes her an extremely consistant producer, which we have found to be very true. Looking below at her progeny, it is amazing how similar her off-spring are in type, conformation and temperament. Learn more about her mareline here.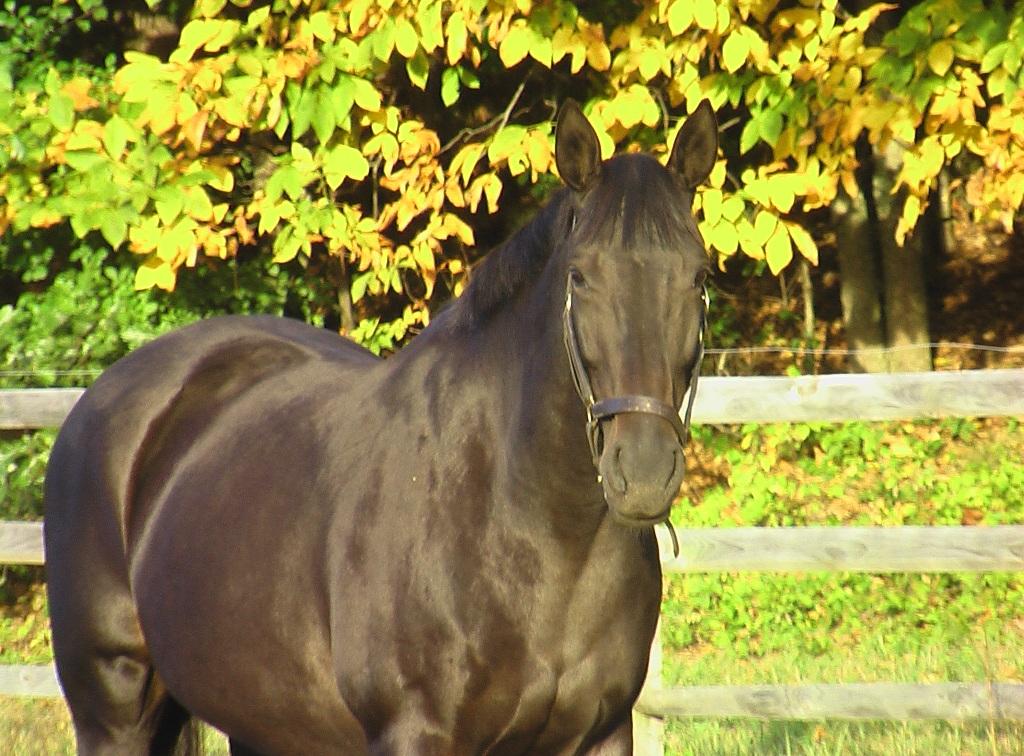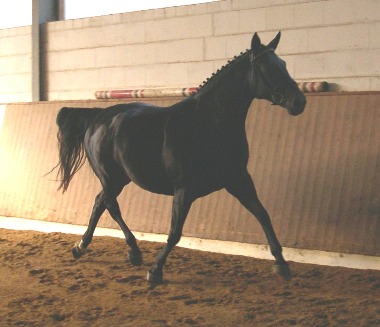 ---
Pakesa had 7 foals...5 by Sandro Hit and 2 by Dacaprio.
2003 filly: by Sandro Hit. This filly was sold as a foal by Hof Bruening. We haven't been able to track her yet, but hopefully in the future we can fill in more information on her.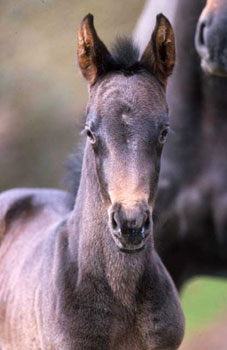 Sir Thatch: 2004 stallion by Sandro Hit. This colt was sold to Harley World Stables by Hof Bruening and raised as a stallion prospect. Sir Thatch completed his 30 day Stallion Testing in Redefin, Germany. Some of the pictures below are from the testing. He has a beautiful walk and character, just as we suspect from Pakesa.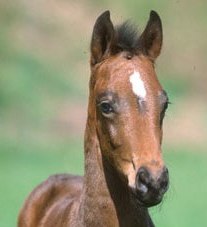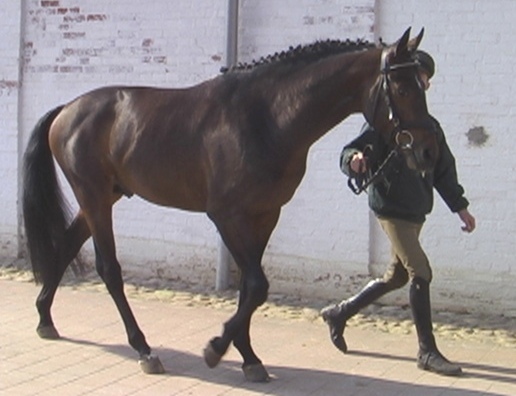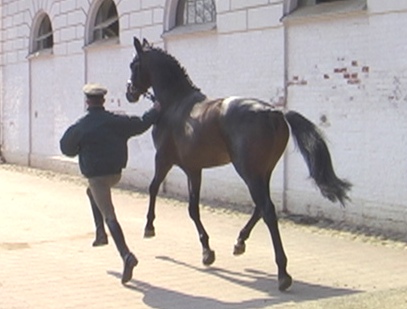 Saviola: (aka Shane) 2006 stallion by Sandro Hit. This was the first foal that Pakesa produced for us. He placed Champion of his foal show in Germany and was sold into a stallion raising partnership with the Bruenings. Saviola was presented for licensing pre-selections at the end of October. He was accepted and presented in Munich, Germany on January 29-31, 2009 where he was sold to a dressage rider from Hamburg.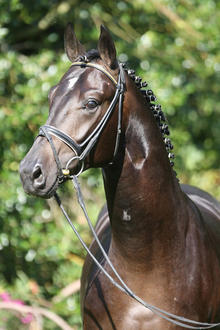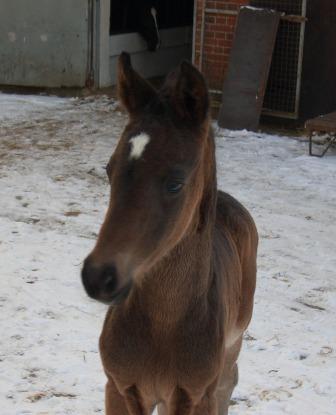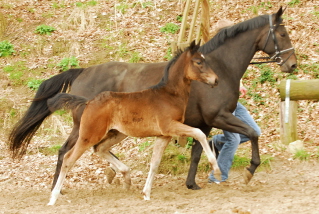 Sabatini HM: 2007 colt by Sandro Hit. Sabatini placed 3rd in the large Hoya foal show in Germany. He was sold and imported as a foal by Kerri in MA. Sabatini is doing fabulous undersaddle and has started his dressage career.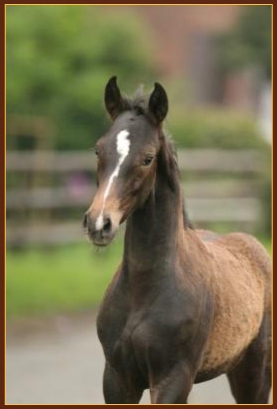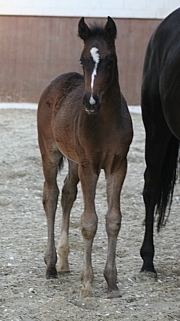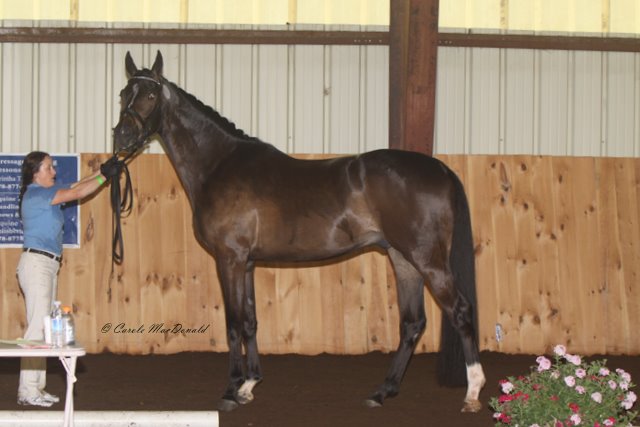 Sebastian HM: 2008 gelding by Sandro Hit. Sebastian was named Champion colt at his AHS Inspection. He also did extremely well in USDF sporthorse shows, including winning the very competitive Colts/Geldings of 2008 class at NEDA Fall. Sebastian finished the year in 3rd place for the Young Colts/Geldings Division for the American Hanoverian Society. He was sold to Geri in MI.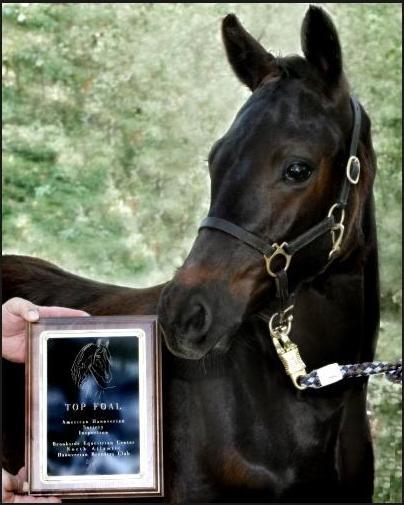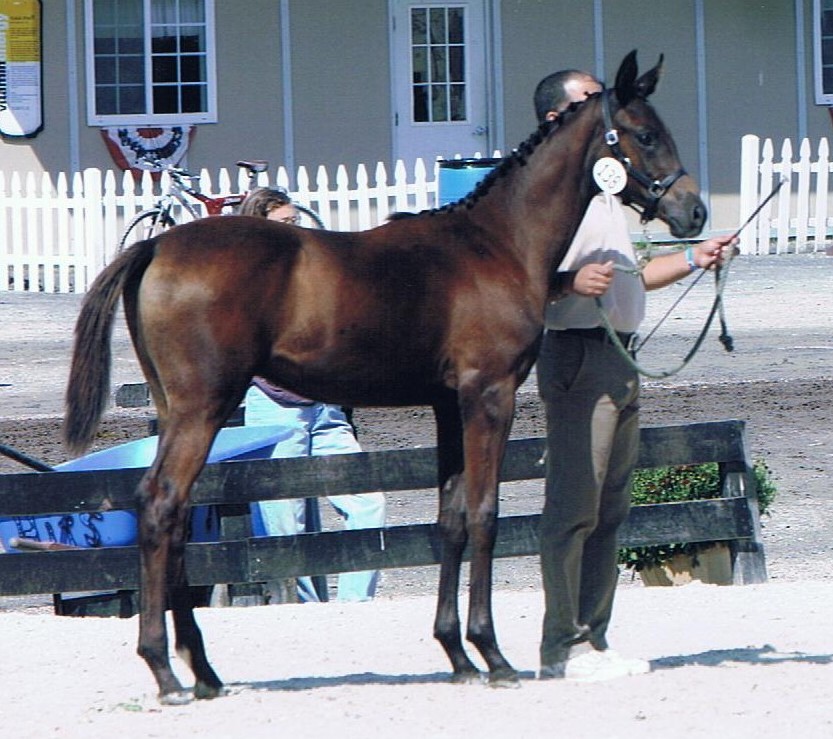 Darshan HM: 2009 gelding by Dacaprio. Darshan also did extremely well in USDF sporthorse shows, including winning Young Horse Champion from Gerd Zuther. He finished the year in 6th place for the Young Colts/Geldings Division for the American Hanoverian Society. He was sold to Laura in NH.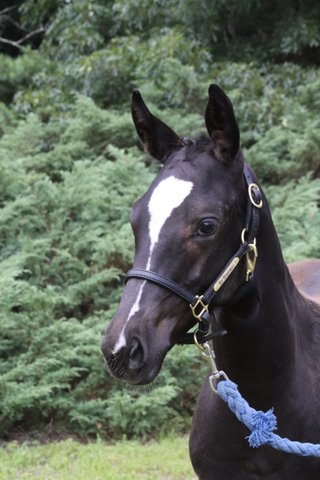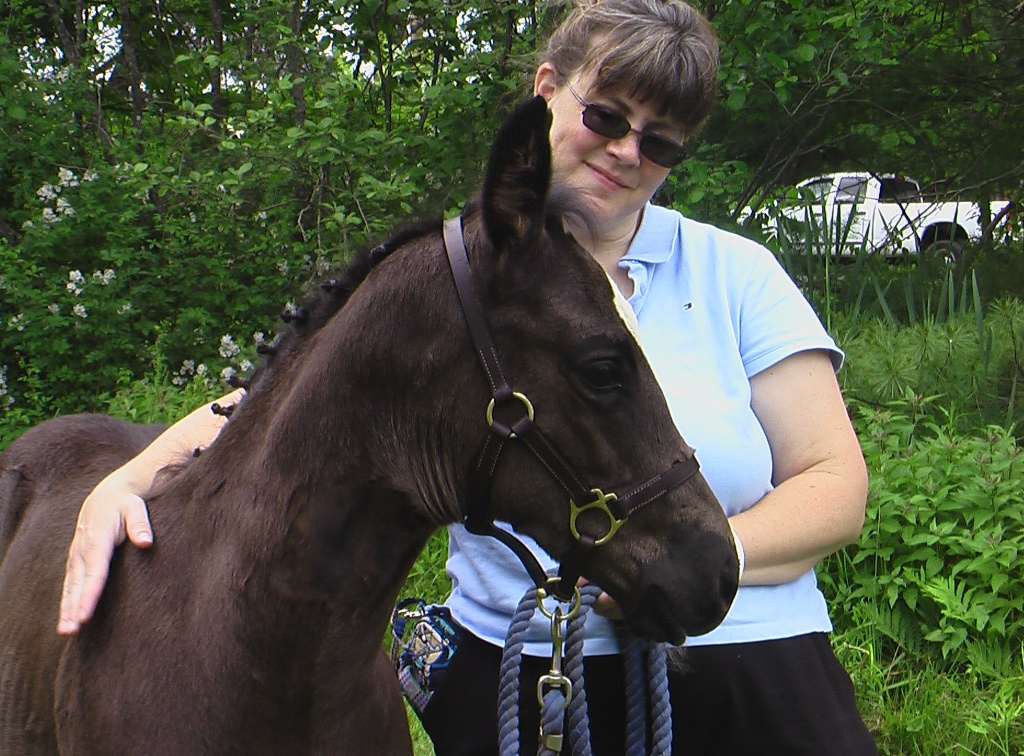 Dakesa HM: 2011 filly by Dacaprio. Dakesa is the final gift that her mother gave us. She is a beautiful strong filly with her mother's intelligence and independent confidence. Beautifully put together, with this lines usual strong hind-end, we expect big things from this filly in the future. Both as a broodmare and a dressage horse.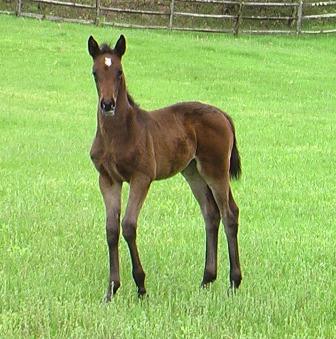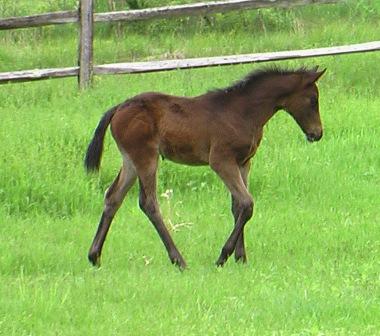 ---
SPS Pakesa
Prince Thatch xx
Thatch xx
Forli xx
Thong xx
Petroleuse xx
Stupendous xx
Partisane xx
Duerkesa
Duerkheim
Duft II
Wunschfrau
Dalietta
Duktus (by Duft I)
Wanfriede