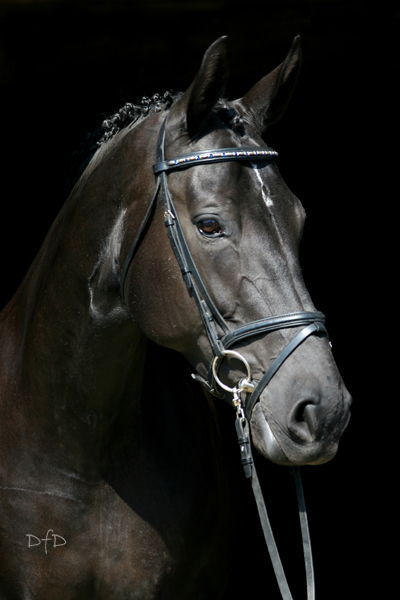 EM Day Dream is a black 1998 Elite Hannoverian mare from Germany. She is by Don Bosco out of a Furinos mare. Her full pedigree is given below. At her inspection, she received a 9, 6-8's, 3-7's and 2-6's for an overall score of 7.3. She stands a solid 17.1 h. Day Dream's mare line has had good success in Germany and in the US, read about her mareline.
Day Dream completed her Mare Performance Test in July 2006. After having 4 foals in a row, we left her open and put her undersaddle. With 5 months of training, she took the MPT and scored an overall 7.5 to complete her Elite Mare title:
gaits: 7/7/7 rideability: 7 jumping: 8/9
Jumping was the big surprise. Before the MPT, she was only schooled in the chute over around 3'. The day of the test, she went up to around 5'. The judges comments were...'steady, consistent rhythem through the chute. She clearly enjoys jumping and finds it effortless.'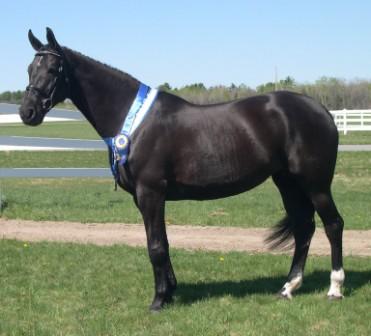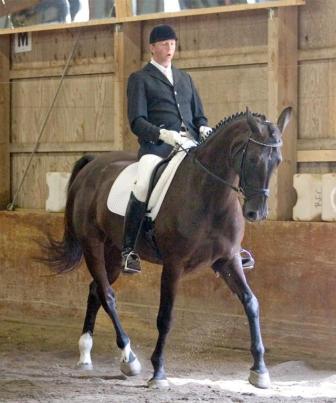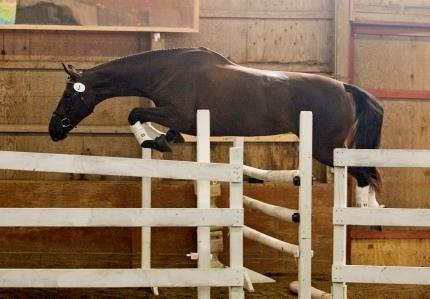 ---
Day Dream has had 9 foals to date (2013) and is expecting her tenth in 2014. She has been an incredible foundation broodmare for our program.
Pia Zadora: 2002 filly by Prince Thatch xx. This mare has been retained by Hof Bruening to continue on Day Dream's mareline with them. She has already produced a States Premium mare, SPA What If by Waterford, with her first foal!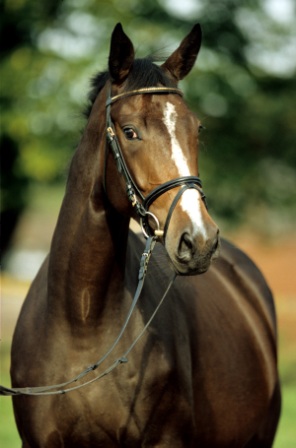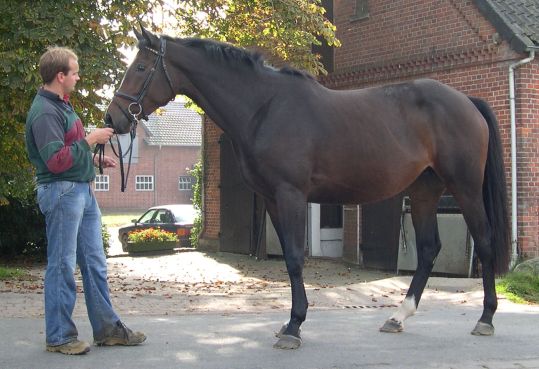 Promise: 2003 filly by Prince Thatch xx. This filly was sold to Sweden as a weanling. Promise has been entered into the Swedish Studbooks and has produced two fillies so far. Her 2010 filly has been sold at the Swedish Elite Foal Auction to the CEO of the Swedish Warmblood Society.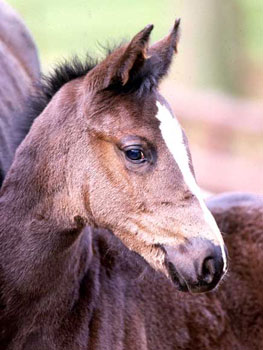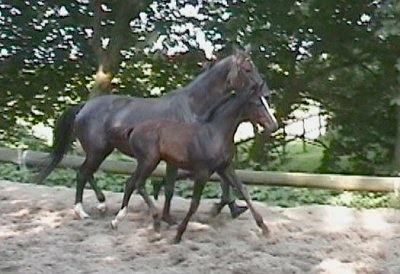 Prince von Luxemburg: 2004 gelding by Prince Thatch xx. This was the first foal that Day Dream produced for us. He placed 3rd in his foal show in Germany and was sold to a rider from Luxemburg. Prince remained at Hof Bruening to be raised and started under saddle. In 2008, he was going beautifully under saddle and started his new life as a dressage horse in Luxemburg.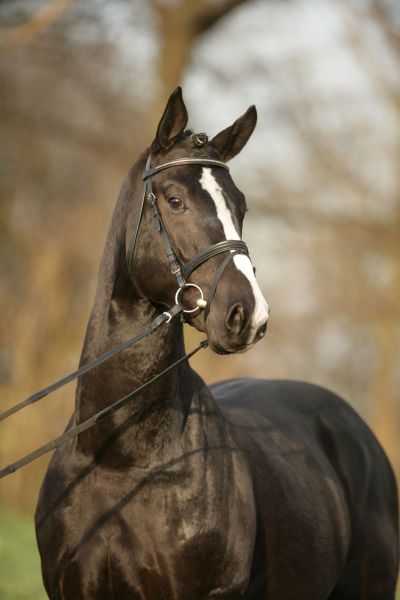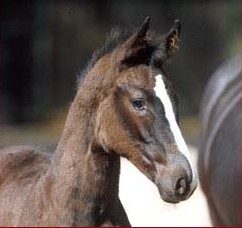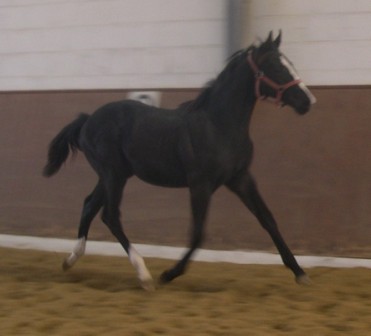 Pompeii HM: 2005 gelding by Prince Thatch xx. Pompeii is the reason our farm has to have a Prince Thatch mare, he endeared us forever to the Prince Thatch offspring. Pompeii was sold to FEI dressage rider Ali Brock as a foal.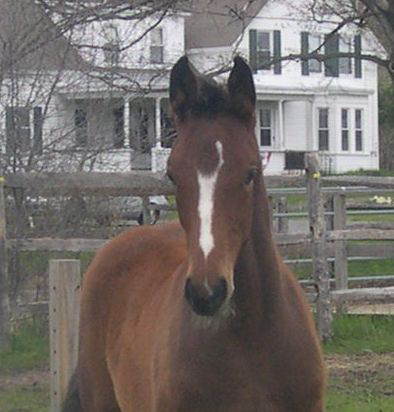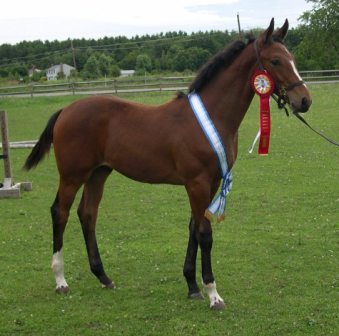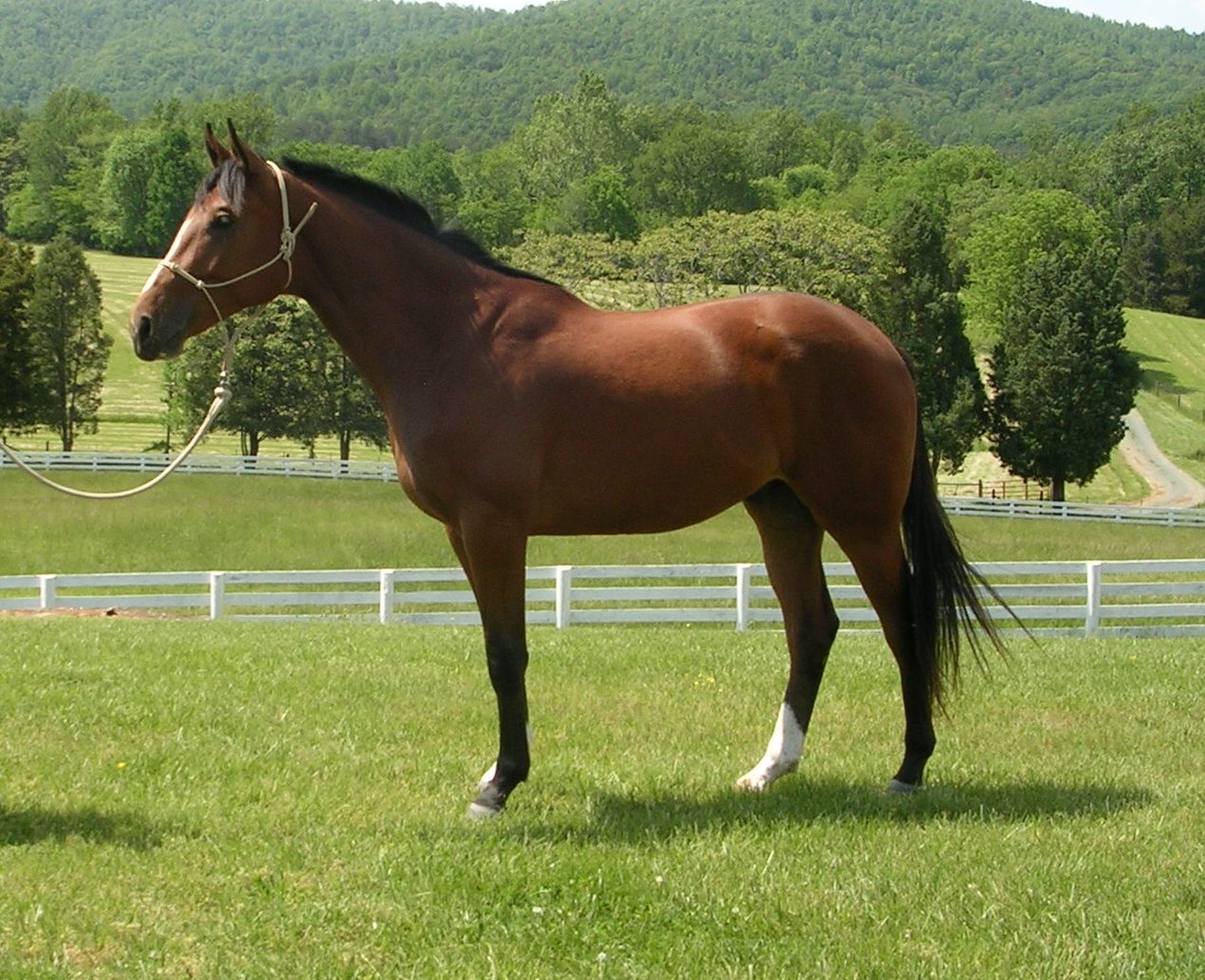 EMC Reminisce HM: 2008 filly by Rascalino. Reminisce is everything we hoped for...temperament, conformation and movement. She is the USDF Horse of the Year weanling fillies and the Reserve Champion Young Fillies (weanling/yearling) for the American Hanoverian Society. She is a keeper filly for our farm...a future dressage horse and then a broodmare.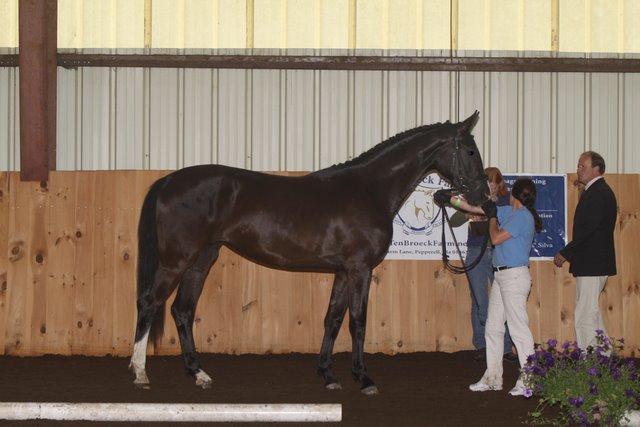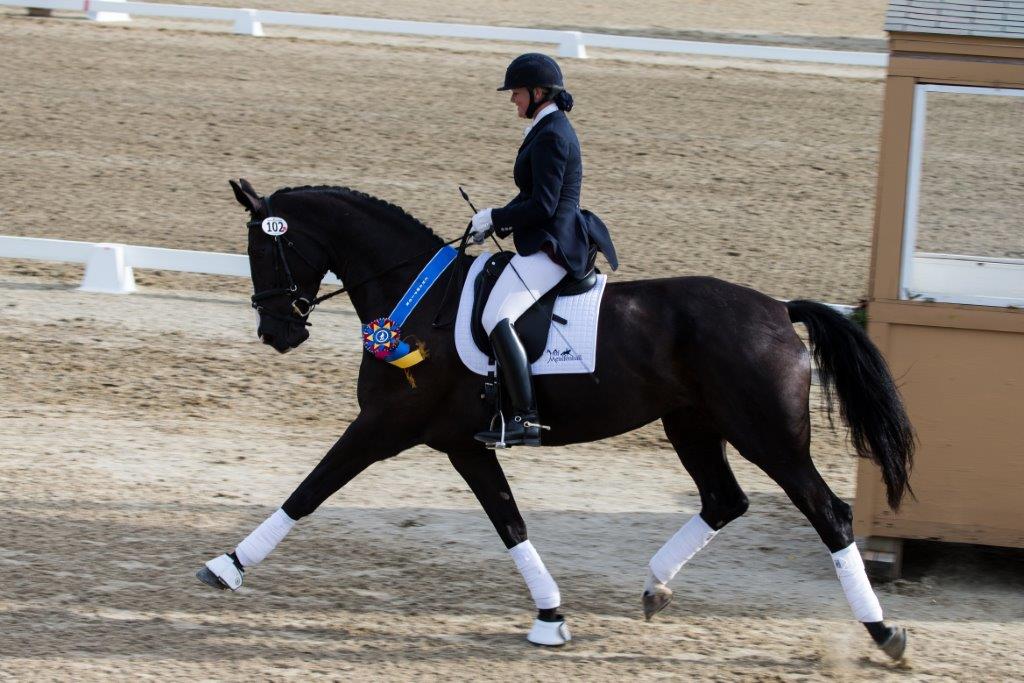 Regalia HM: 2009 gelding by Rascalino. Reggie is another super foal from this combination of Rascalino and Day Dream. He was named the TOP COLT at his Hanoverian inspection and received excellent remarks such as 'well developed colt with alot of caliber' and 'movement was elastic and ground covering'. Second photo taken by Hilltop Farm in MD.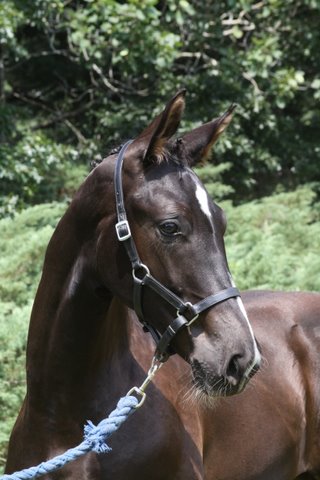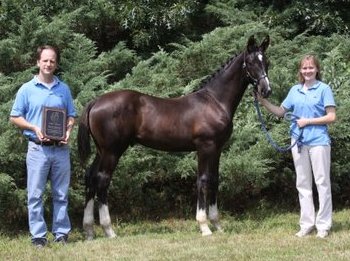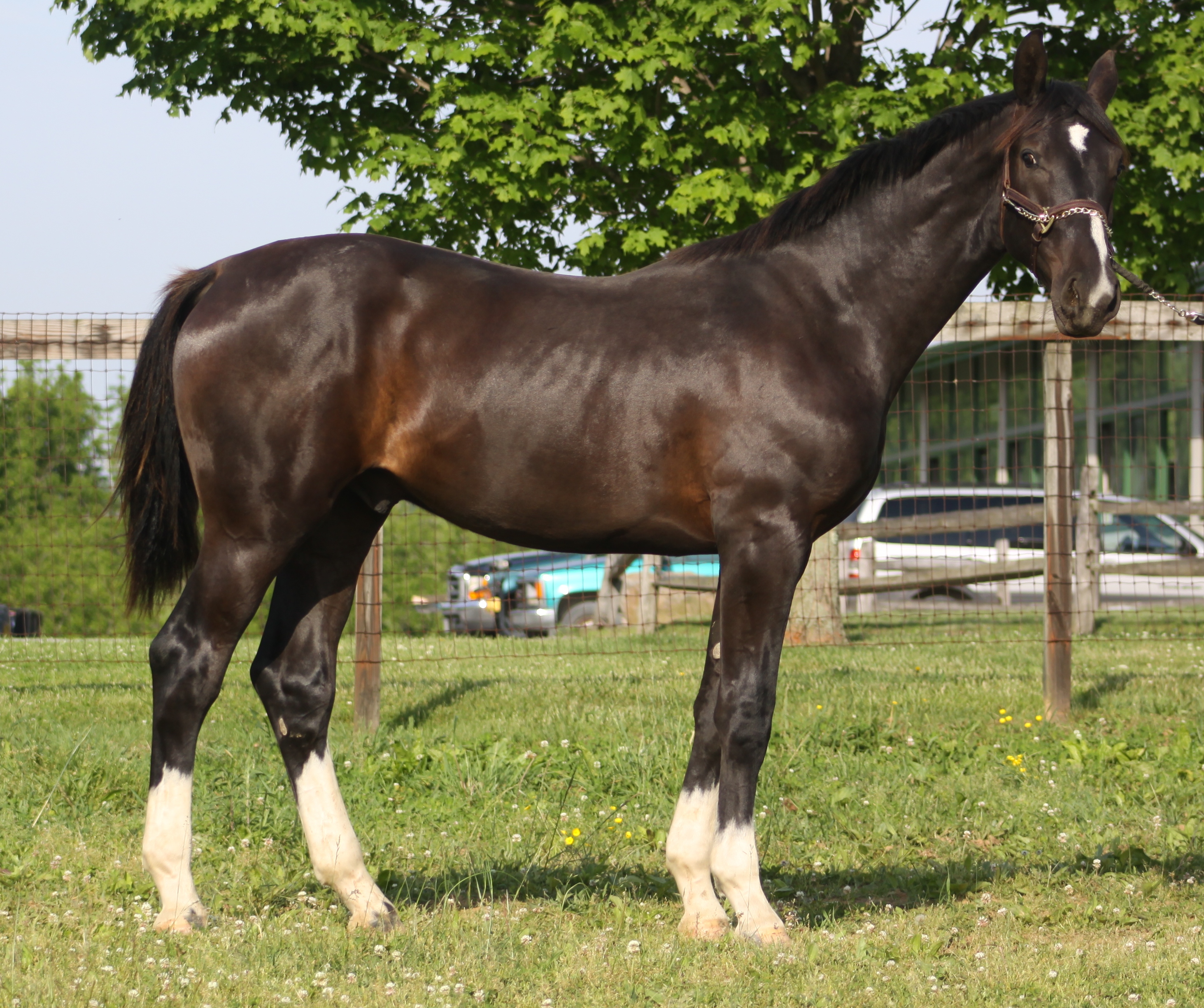 Seraphina HM: 2010 filly by Soleil Q. Type and movement make this filly something special. Many top placings around New England and wonderful comments from the judges. Sold to FEI rider, Fie Andersen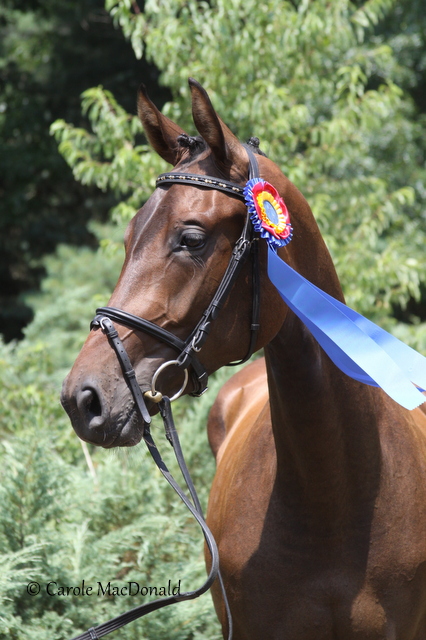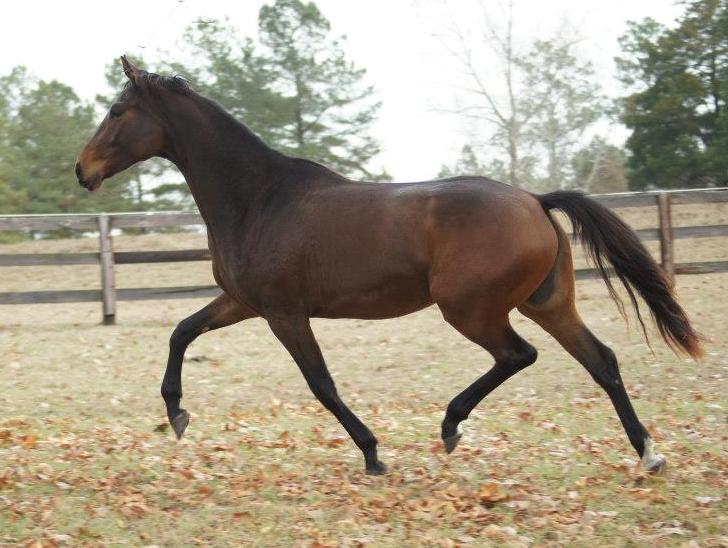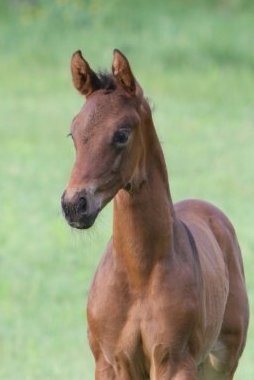 Loreto HM: 2011 colt by Londonderry. Another top dressage prospect out of EM Day Dream. Loreto shows beautiful correct conformation and three solid gaits with the canter being a highlight. Sold to FEI rider, Mary Ann Grant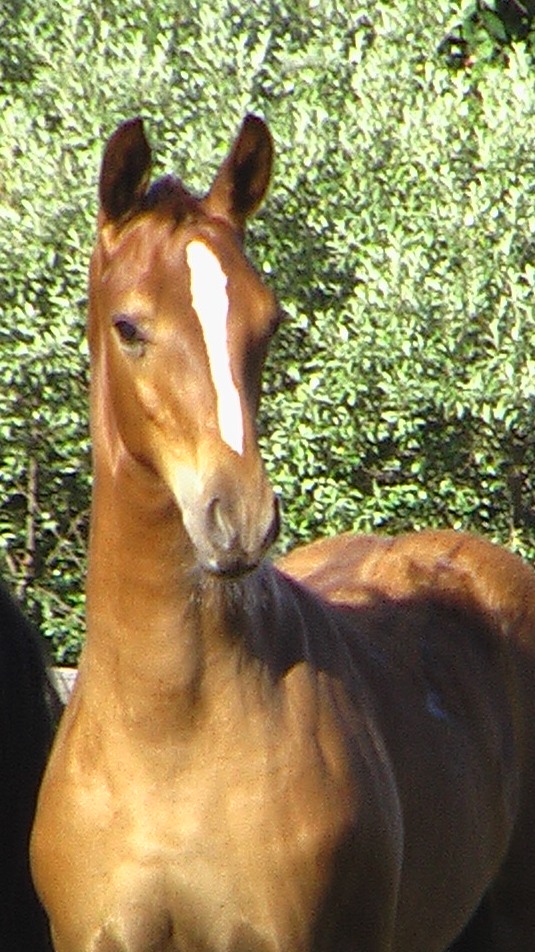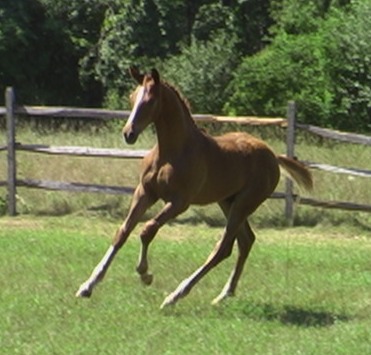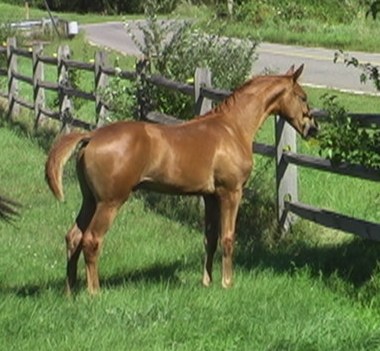 Bellasaria HM: 2013 filly by Belissimo M. EM Day Dream does it again with number 9!! A beautiful filly with 3 top gaits, she scored a 86.9% in her first in-hand show. Sold to Samantha Kidd.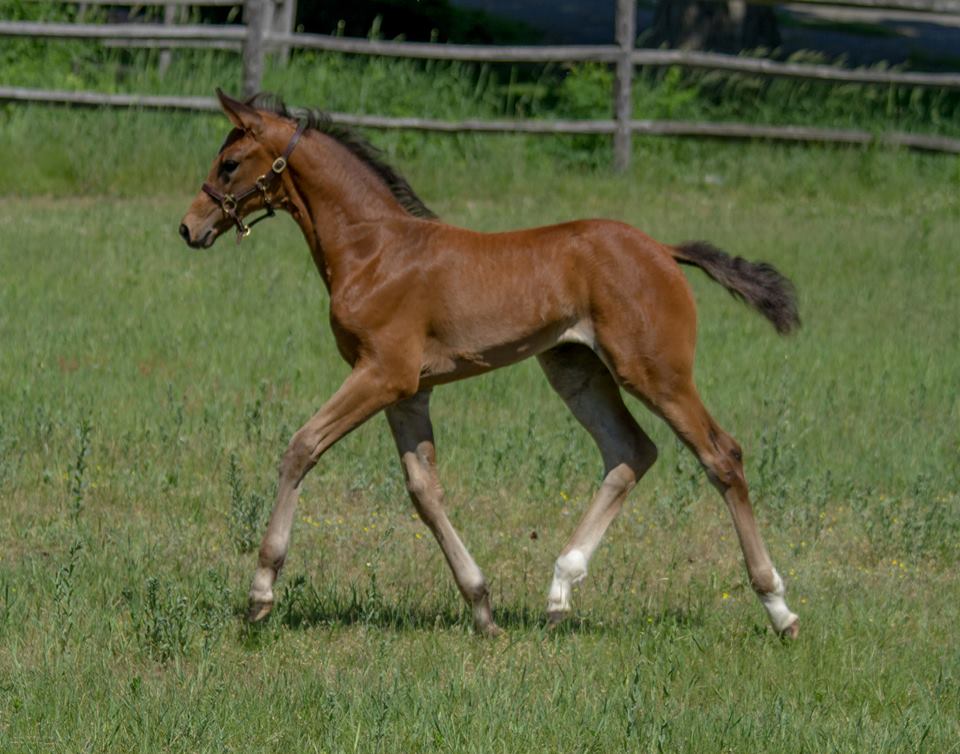 Benedict HM: 2014 colt by Belissimo M. EM Day Dream, a full brother to last years fabulous filly and Day Dream's 10th foal!! Sold to young rider, Hannah Irons.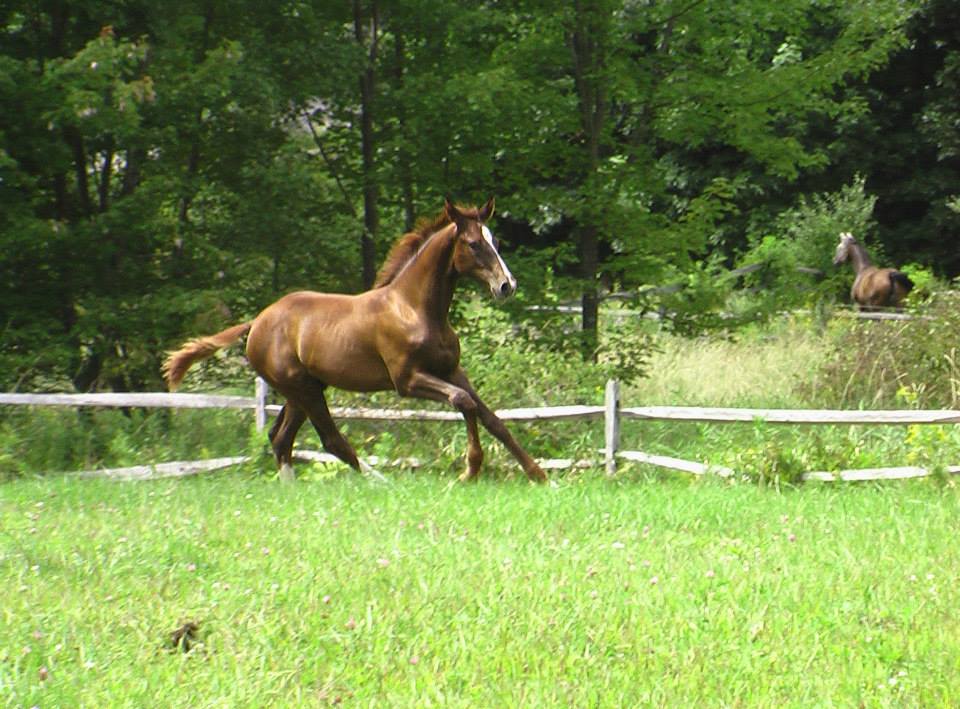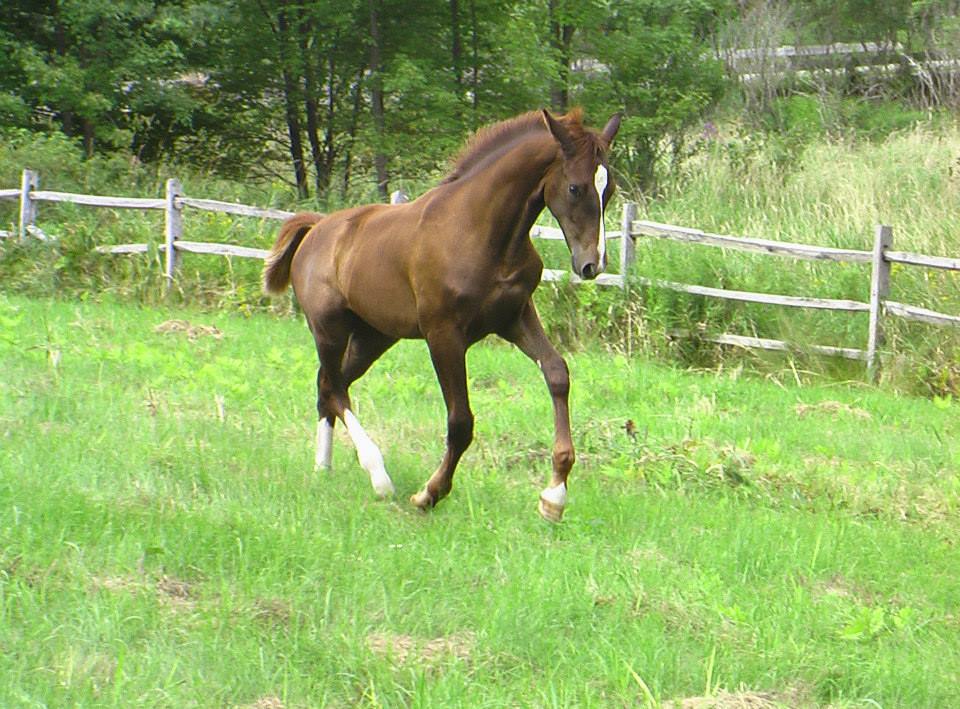 Reflection HM: 2015 filly by Rascalino, a full sister to our beautiful Reminisce HM!! Day Dream's final foal and she produced another top filly to carry on her legacy!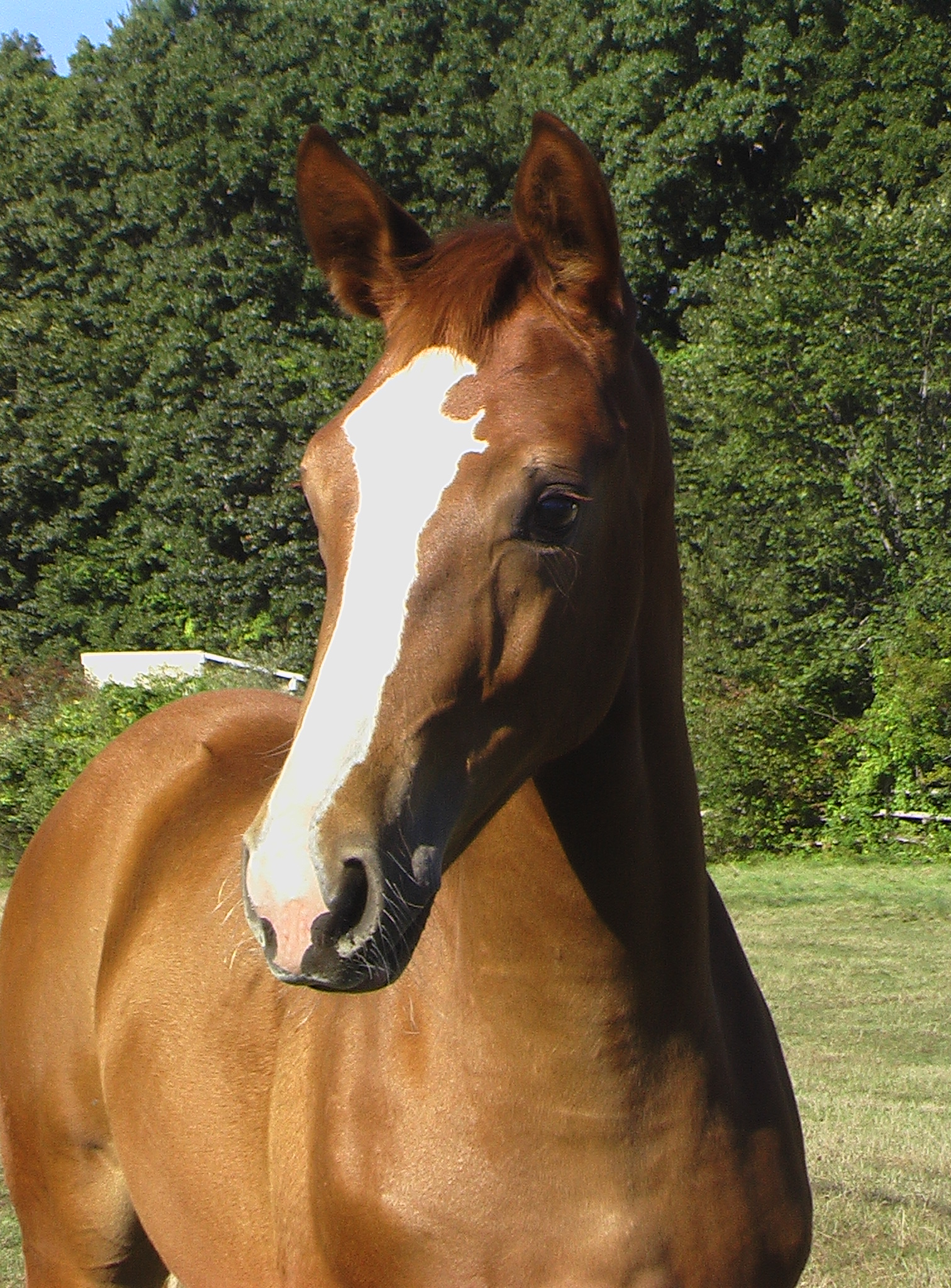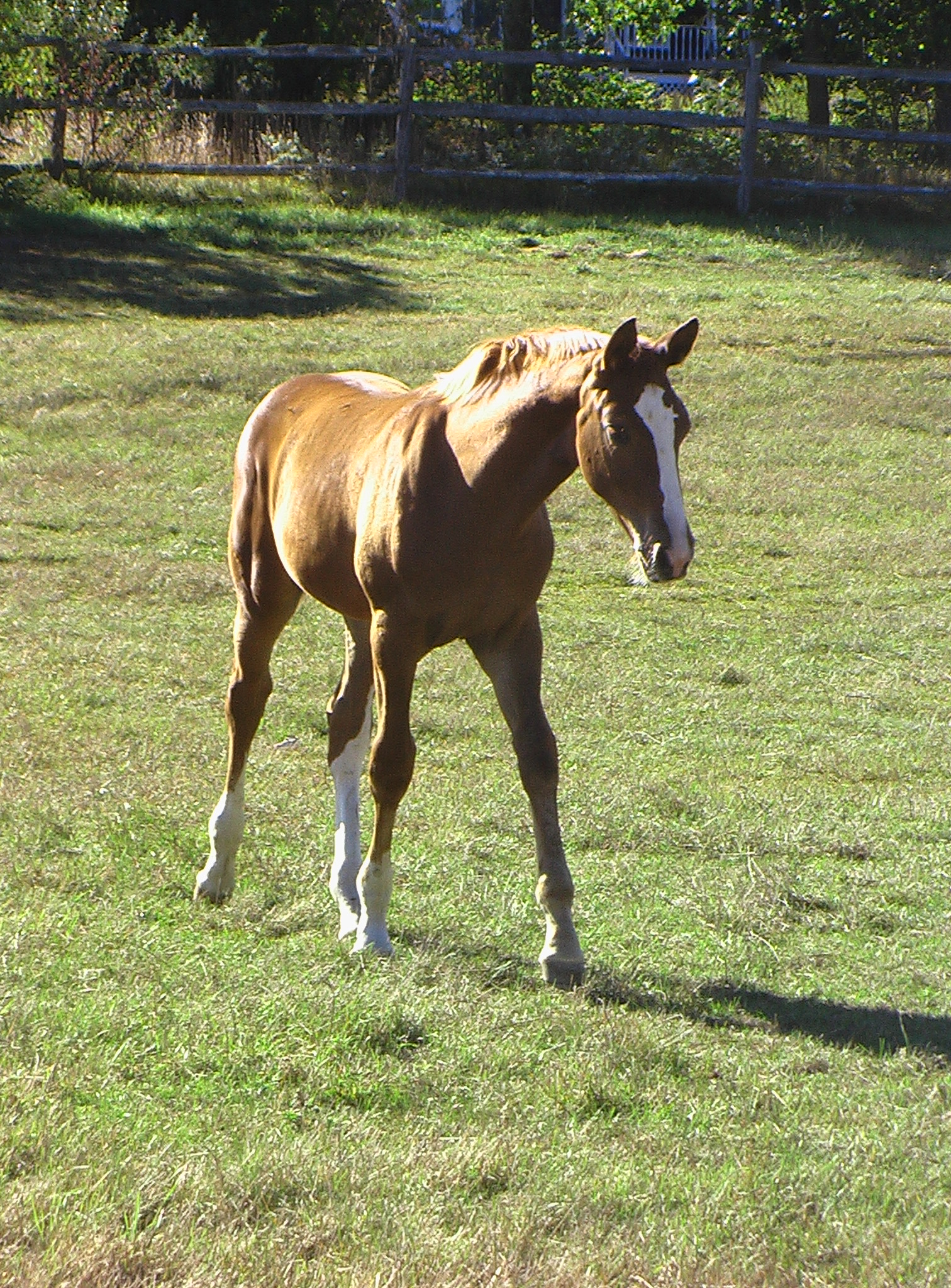 ---
EM Day Dream
Don Bosco
Donnerhall
Donnerwetter
Ninette
Ramina
Ramiro Z
SPS Pik Bubes Girl
Fossi
Furinos
Furioso II
Waldlaedy
Lollipop
Laibach
Wassi